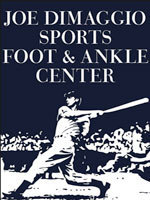 What do Tiger Woods, Jack Nicklaus, Fred Couples and Davis Love III have in common, besides the ability to hit a golf ball farther than most mortal men? All have missed significant time during their playing careers because of lower back pain. And they're not alone. According to research published in the prestigious American Journal of Sports Medicine by Professional Golf Association (PGA)Tour physician Vijay Vad, M.D., the study--and also his golf medicine book--states that approximately one third of professional golfers and one half of recreational golfers suffer from lower back pain.
Using 42 Tour golfers at the 2001 Westchester Classic in nearby Harrison, NY (now named the Barclays Classic), Vad developed many of the golf-specific exercises in his book, Golf Rx: A 15-Minute-A-Day Core Program For More Yards and Less Pain (Gotham Books). Vad found that those golfers who did suffer from lower back pain had substantially less mobility in their lead hip (which is the left hip for a right-handed golfer and the opposite for the southpaw) than those players with healthy backs. Repetitive stresses placed on the joints in the lower back, due to a lack of internal rotation in the lead hip after impact with the golf ball--or during the deceleration phase of the swing--was the primary cause of back trouble.
Vad, who treats as many as 300 golfers per year at his sports/physiatry practice at the Hospital for Special Surgery in Manhattan, says that lower back injuries are very common this time of year, when many recreational golfers are breaking out their clubs for the first time in months. A weak, deconditioned core--the muscles and tendons that make up the midsection of the body, including the hips, "glutes," hamstrings and abdominals--is a contributing factor. Most people just aren't physically ready to play 18 holes of golf right out of the gate; therefore they are more susceptible to injuries. It also doesn't help that the vast majority of recreational golfers sit behind a desk for 8 to 10 hours a day, says Vad. This creates shortened hip flexor muscles, leading to more back pain in golfers.
Golf Rx contains three exercise series designed by Vad and Bob Donatelli, Ph.D., a physical therapist for the PGA Tour, to increase flexibility, strength, and stamina in your core, the primary power producer (i.e., accelerator) and brake mechanism (decelerator) in the golf swing. There are more than 80 golf-specific exercises in the book, including a chapter dedicated solely to adding more yards to your drives. There are sections devoted to pre- and post-round stretches, nutrition and aging, as well as a chapter on proper biomechanics to prevent back pain, slices, hooks, and other types of common "mis-hits."
For those of you unlucky enough to suffer from a lower-back injury (L4-5 facet joint pain), the book also relates an 8-week rehabilitation program outlined in one of the chapters, to get you back on the golf course as quickly and safely as possible. The 8-week comprehensive program includes proper rehabilitation, suggested medications, as well as using properly designed and doctor-prescribed foot orthotics that can take the pressure off the lower extremity and spine while golfing.
Vad also offers injury prevention and care advice for other common golf-related injuries, including those to the wrists, elbows, and shoulders. The goal of the book, according to Vad, is "to make the game safer and more enjoyable to play--for a lifetime." Golf Rx serves as "a pre-season golf conditioning tool to prevent injuries and also serves as a performance enhancement tool during the season for more yards on drives," continues Vad.
Whether for the long-suffering professional golfer, or his/her more occasional amateur counterpart, Vad's research affords critically needed relief to the deceptively safe sport of golfing.
Mission statement: Manhattan's Joe DiMaggio Sports Medicine Center is devoted to rendering the very best non-surgical foot and ankle care, specializing in effective, non-intrusive methods as a primary objective. At the same time, the Center is affiliated with the world renowned Hospital for Special Surgery (HSS), affording traditional surgical and other options. The HSS, located in New York, has been recently rated the Number One hospital in the country for orthopedics by the US News and World Report. The Center also offers the expertise of orthopedic surgical and non-surgical clinicians in all areas of care.
The Center is named after American sports icon Joe DiMaggio, whose heel spur disability remains one of the most well-known sports injuries in history.