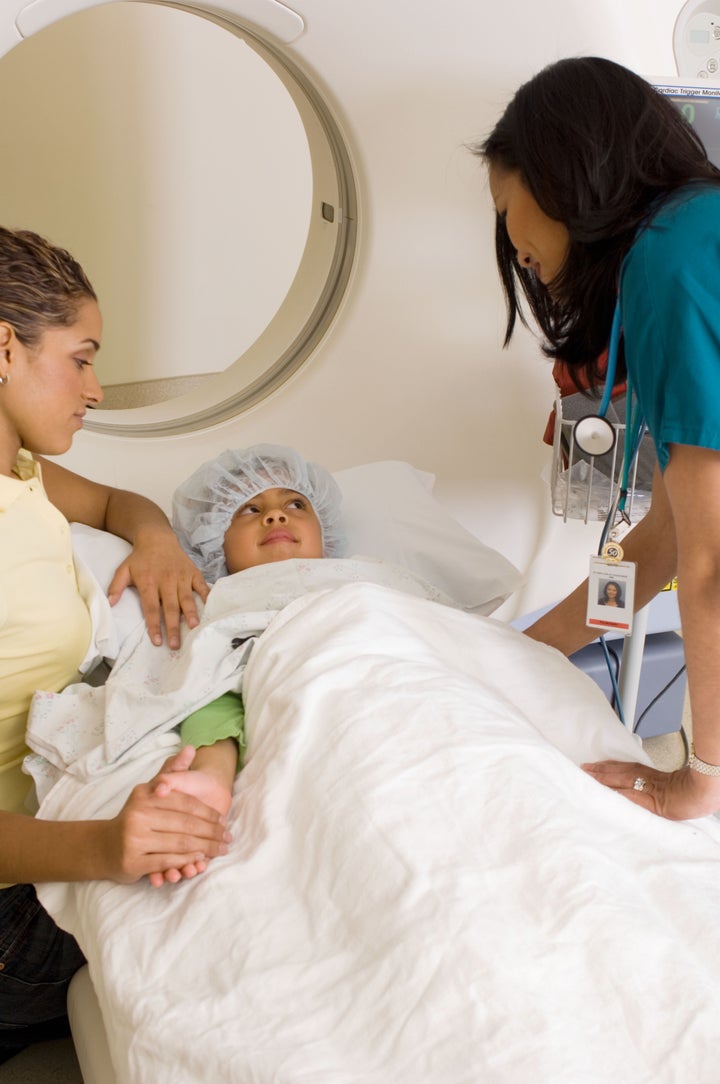 If you've ever spent a night in a hospital room, you know that the bare-walled, drab rooms can be enough to make you feel sick in themselves.
Lucky for patients in select hospitals across the country, RxArt, is brightening sterile environments through spectacular, colorful contemporary art. Though the healing properties of a little paint or resin may not be as measurable as an IV drip, they can be truly transformative.
"Hospitals are frightening places," she told Style.com. "I wanted some way to diffuse that fear, to think about something else when I was in the hospital."
The pieces, donated from some of the biggest names in art today such as Jeff Koons, Ryan McGinley, and Mary Temple have all contributed works), range from sculpture to paint and are intended to "relieve stress and anxiety, while increasing appreciation for contemporary art," states the RxArt blog.
The most recent project is by renowned pop-artist Koons, who created playful, brightly lit pieces at Advocate Hope Children's Hospital in Oak Lawn, Ill. The installation more resembles a bouncy house than a piece of serious medical equipment. Instead of the unnerving tunnel of the CT scanner, sick children now see Koon's iconic monkey head painted on its front. The expansive work includes balloon dogs and hearts dotting the room.
"These children are in very vulnerable moments," Koons told the Southwest Star. "Art can make something a little more pleasant and soothing to help children be in a healthy state of mind."
Related
Popular in the Community