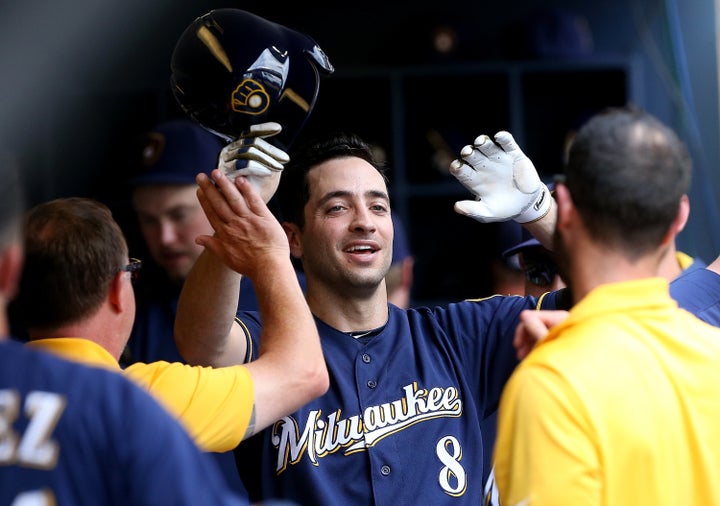 Ryan Braun has cemented himself as one of the elite all-around players in Major League Baseball. A six-time All-Star and the 2011 NL MVP, Braun is the unquestioned face of the Milwaukee Brewers. But it hasn't always been that simple.
The 32-year-old Los Angeles native was suspended without pay for the remainder of the 2013 season and playoffs (totaling 65 regular season games) for violating the league's drug policy through his involvement in the Biogenesis scandal.
Braun, in the middle of his most productive season since, caught up exclusively with The Huffington Post to discuss the scandal from the fans' perspective, as well as how he's balanced fatherhood with baseball and why he wants to retire young. Oh, and he weighs in on Kevin Durant.
You are the father of a 2-year-old. How do you manage that role with recognizing how important rest is?
The sleep thing is challenging; obviously with a baby and a second baby on the way, I think your definition of a good night's sleep is drastically altered. But obviously trying to get as much rest as possible to maximize recovery time, being more conscious of what I'm eating just to make sure that I'm putting quality food in my body and giving my body the best chance to recover.
What is the winning ingredient for balancing fatherhood with being a ballplayer?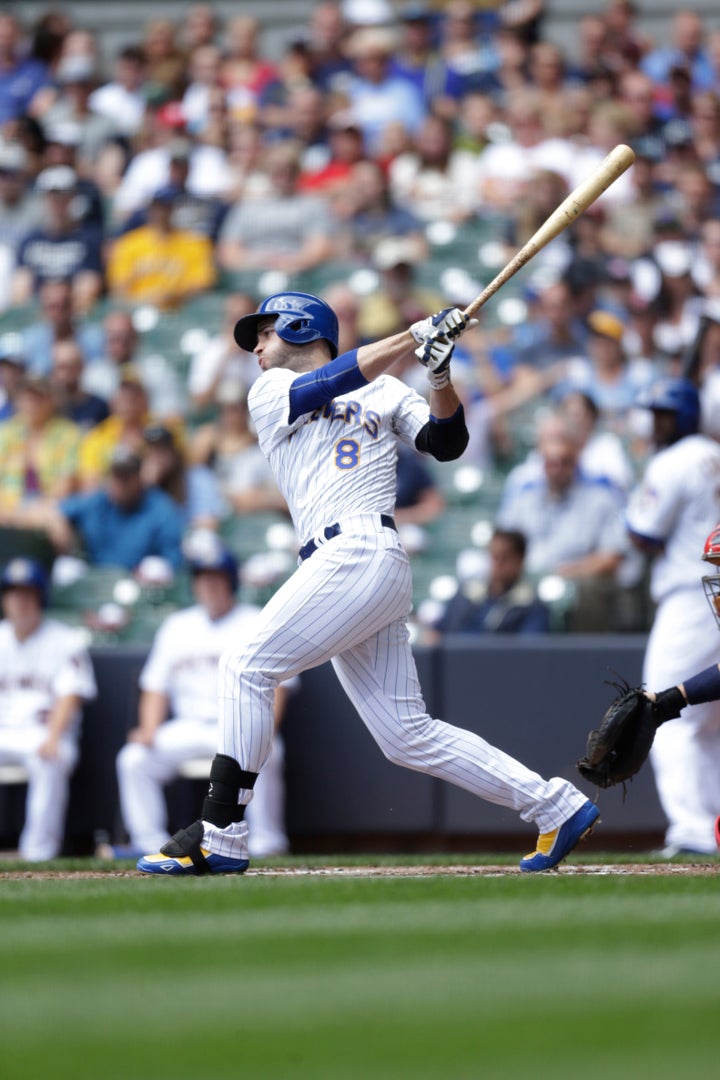 It's hard every day. Going on the road is more challenging than it's ever been. Being away from the family is an extremely difficult, extremely challenging thing — thank God for FaceTime. But obviously I recognize how fortunate I am to be able to play this game; I recognize that, God willing, I'll be able to retire at a young age and spend more time with my family. But certainly I think it's more difficult than ever to go on the road. Especially when my daughter is really young, and we have a son on the way, and she's just at an age where she's just constantly learning and growing, evolving and figuring the world out, so it's really tough to feel like I'm missing out on any part of that.
Do you ponder retirement often?
I mean, it's impossible not to think about at some point, but I think if I were to give it too much thought it would take away from my ability to give myself the best chance to succeed now. So I try not to think about it much, but obviously now that I've gotten a little older and I have children, or a child and a second on the way, it's something I've thought about a little bit.
You have tasted postseason success in Milwaukee, but the team has struggled immensely since 2011. How do you go about your business during such a grind?
When we were going through a stretch as a team where we were consistently competitive and putting ourselves in a position ultimately to play meaningful games in September every year, it was special. It wasn't something I ever took for granted: I knew about the history of this franchise and I knew that obviously going to the postseason a couple of times in 2008 and 2011 were both really unique and special opportunities. So it wasn't something I took for granted by any means.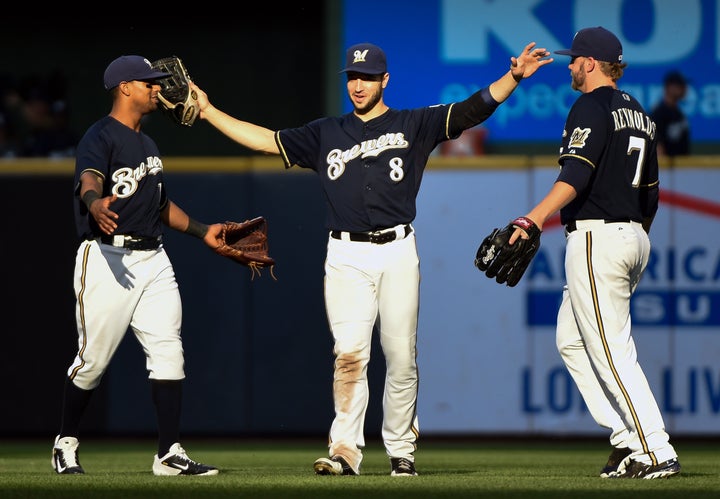 Looking at the game from a macro perspective, most small and mid-market teams have windows where they are more competitive than they are at other times, so I recognized that wasn't always guaranteed and as we've gone through this transition. It's kind of a fun experience for me in that I can help a lot of young guys transition into the Major Leagues, hopefully help them achieve some of their goals, their dreams, and help put them in a position where they're able to succeed and ultimately help us as an organization get back to where we want to be.
What then was it about being a Brewer that attracted you to remaining with the franchise through 2020?
I love the city, I love the community, I love being involved in it, and my family enjoys the community. There are so many great people here ― I think just walking around the streets in Milwaukee, you realize the people are incredibly humble and down-to-earth and just genuine, sincere, good people. The fans have continued to support us even as we've gone through this transition that we're currently in.
The ballpark is phenomenal, we have a retractable roof, the weather is never an issue, we're pretty centrally located when it comes to travel. So there's a lot of things that I really love about Milwaukee and a lot of reasons I decided to commit to staying here. Also, you realize there aren't too many athletes that have an opportunity to spend their entire careers in one city and there's no guarantee that will happen with me but when I signed the long-term contract, obviously that was the goal and that remains the goal today.
With that in mind, how has the city embraced you since the PED controversy and suspension?
They've always been incredibly supportive of me. I think I've had so many people appreciate my involvement in the community and the efforts to give back and support different charitable foundations and different causes and that's what's most important. I think that's the coolest part of our job ― I don't think being a baseball player is that cool or that significant but because of the fact that I'm a baseball player and because I'm on this pedestal and in this position where I'm able to have a positive impact on other people's lives ― that's something that I've always taken a lot of pride in. It's something the people have recognized to an extent and certainly thanked me for and that I continue to love doing.
You want to be a Brewer your whole career. What was your reaction, then, to Kevin Durant leaving OKC for the Warriors?
I don't know. I wasn't that shocked by it. I think you see some other great players move around in years past ― you see LeBron leaving Cleveland initially when he went to Miami and it's not that shocking anymore. I think it's more shocking probably to people who aren't athletes. As athletes we recognize that it's a business, it's a profession and all I want is each and every athlete to do what's best in their long-term interest and what's going to make them happiest. So if he made that decision based on what's going to make him happy and on what's in his best interest, then I'm happy for him.
This interview has been edited and condensed for clarity.
Related
Popular in the Community