Ryan Burkeis a New York-based photographer and make-up artist whose work ranges from freelancing for various clients to portraiture of himself and other artists in the community.
Hailing from rural Virginia, Burke has been influenced and shaped by his experiences with artists, drag queens and other colorful people throughout his time in both NYC and Los Angeles. He attempts to create characters that push the boundaries of art and fashion in a way that allows him to connect with friends and strangers through a celebration of personal expression.
The Huffington Post recently caught up with Burke to discuss his work as a make-up artist and photographer, his self-portrait "Character" series, and the way queer identity plays into his work.
View a slideshow of Burke's character series below.
The Huffington Post: How would you describe your work?Ryan Burke: My self-portraits are a documentation of my life. I am also a makeup artist and I started photographing my looks before going out as as way of preserving my work. When you spend three to eight hours putting together your face and outfit, an iPhone picture just doesn't seem like enough. My aesthetic is derived from abstraction, geometry, androgyny and sophistication.
Do you have complete control over the photos or is any aspect of the work a collaboration?I have complete agency over all my self-portraits but I draw inspiration from my friends and occasionally style icons such as Dovima, the 1950s supermodel. My roommate, Domonique Echeverria, is a designer and often helps me brainstorm particular aesthetics for my outfits while I create all the headpieces and makeup I wear.
Where do you find inspiration for your characters?Being a photographer, I have a very voyeuristic approach to my aesthetic. I am also very introverted and naturally tend to be a wallflower which allows me to catch details that others may not see. I sort of exist in my own world and as I walk around the city or visit with my friends, I am inspired by objects or color combinations which I then turn into characters or design ideas. I also rarely have an entire concept planned when I start getting ready. I don't ever want to feel trapped or forced to do anything; it is important to let things happen organically and have creative freedom.
Is there any kind of queer component to your work? If so, how does this guide or influence your characters or photos?While I do belong to the queer community, my aesthetics are universal and not limited to just the gay audience. I have no particular guide or agenda to my work and while I may derive elements from queer culture, such as drag queens, I do not see myself being a gay artist as a distinction.
Where has your photography been featured?I currently have a show at Strange Loop gallery in the Lower East Side. I also have photographed a large amount of New York and L.A.-based artists and performers who use my images for promotional purposes and press.
What do you hope that the work you produce accomplishes? That is, is there a any kind of larger meaning or commentary behind your characters?In addition to being documentary, my self-portraits are a way for me to connect with my friends and with strangers. I feel that is important to celebrate personal expression. Many people tell me that I inspire them and to me this is just a wonderful exchange of energy from the people who have inspired and encouraged me.
Before You Go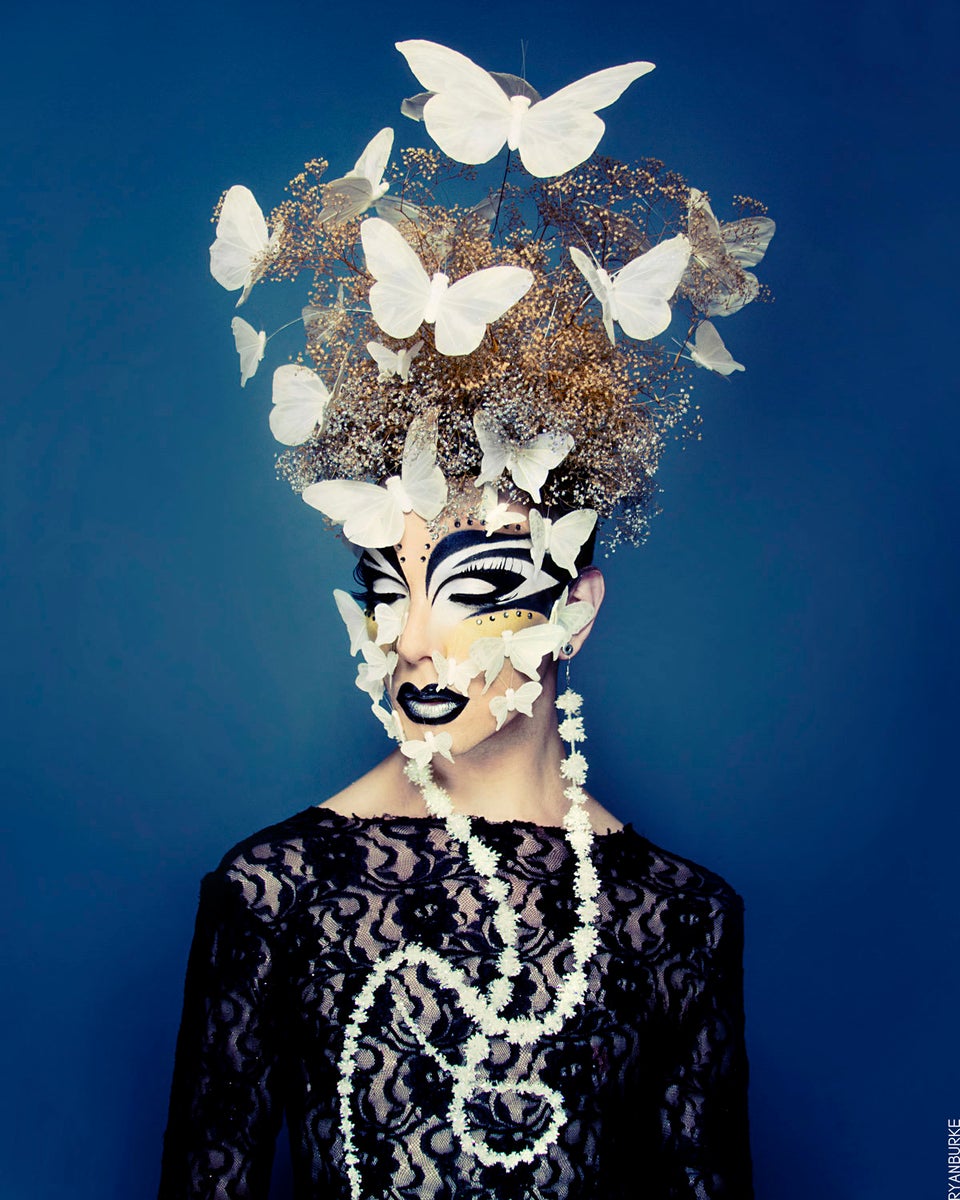 Ryan Burke -- Characters
Popular in the Community