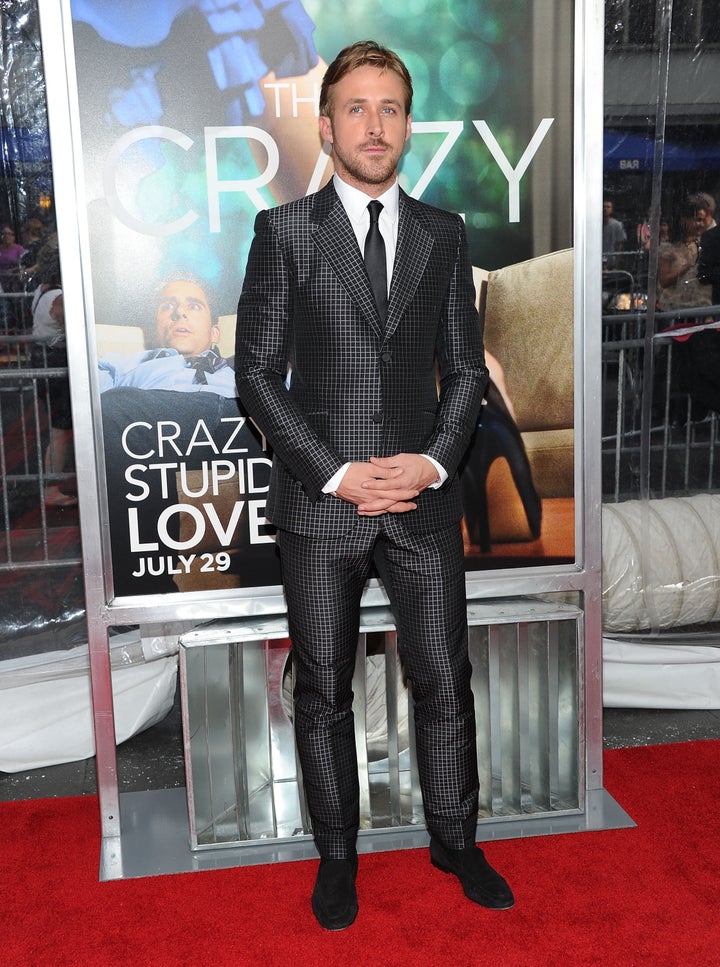 Ryan Gosling plays an anti-hero in his upcoming neo-noir action drama, "Drive," and, from the way he explained the details of his infamous street fight tussle a few weeks back, he didn't feel especially noble about what he did that day in New York, either.
The star of the upcoming "Drive," if you need a refresher, rushed to break up a fight between two pedestrians on St. Marks place in late August. As it turns out, they were fighting over a painting, and a tank top-wearing Gosling intervened and helped settle the dispute. Speaking to MTV, Gosling said that he was "embarrassed" about the situation, expressing empathy for the accused art snatcher.
"It was sad, because it turns out that I said to the guy, 'Why are you doing this?' He said, 'Well, he tried to steal my painting,'" Gosling remembered. "I said, 'How do you know?' and he said, 'Well, he comes here every day and looks at my paintings,' which means the guy was a fan, and so he wanted the painting so bad he had to steal it because he couldn't afford it. So he finally steals the painting, and then he's getting his ass kicked by his hero, and then the guy from 'The Notebook' shows up and makes it weirder."
Weirder for the accused, perhaps, but not for the internet; the video of the incident quickly went viral, with Valerie Herrera, the girl who recorded the incident, selling the rights to the film and pulling it from YouTube. She did, however, give more details about what went down in an interview with OMGICU.
"He dug into his wallet and took out a $20, gave it to the guy," she explained. That ended the incident, though it seems it will live on in internet folklore -- whether Gosling likes it or not.
WATCH
:
Popular in the Community