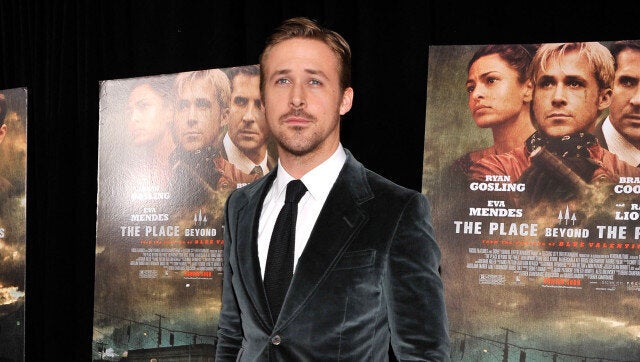 We learned well from Justin and Britney's matching all-denim outfits that the couple who dresses together does not necessarily stay together. So Ryan Gosling-Eva Mendes relationship enthusiasts should rest assured that each half of the couple is maintaining a sense of individuality.
At last night's New York City premiere of "The Place Beyond The Pines," Ryan and Eva wore outfits that didn't coordinate in the slightest. Eva chose an orange Prada dress with long sleeves and a mid-length, ruffled hem while her boyfriend wore a charcoal velvet suit with a classy black necktie.
Mendes is usually one to pull off adventurous dresses -- but we weren't crazy about this one. As is often the case, Gosling stole the show. While Eva's look felt a little frumpy, the soft fabric of Ryan's suit seemed utterly huggable. Who do you think was best in show?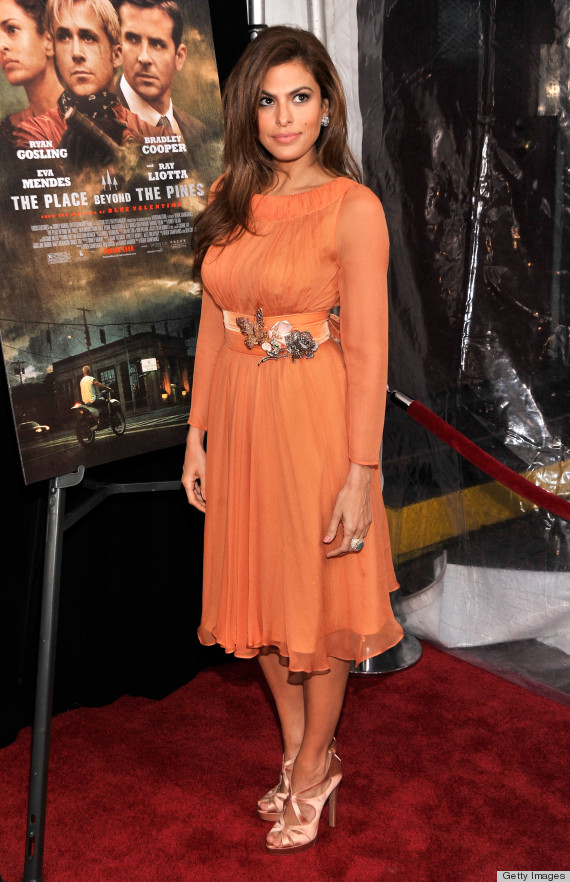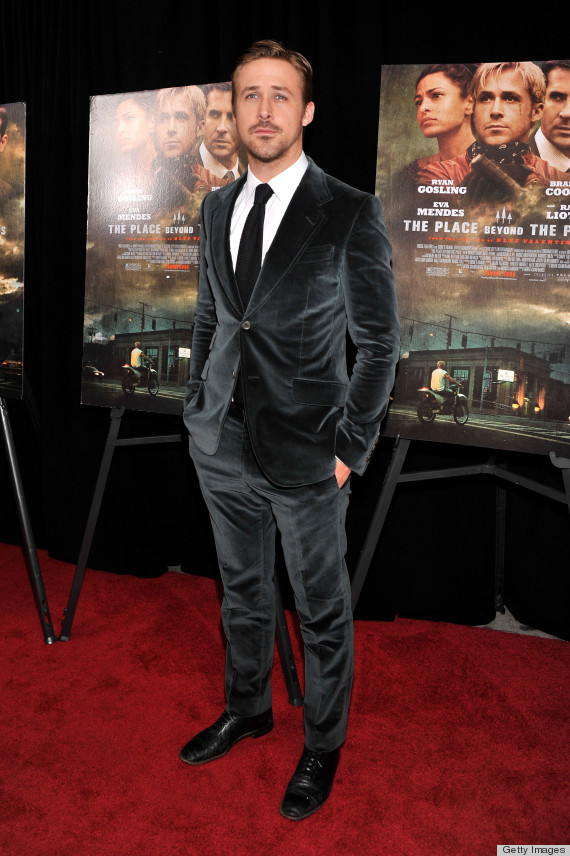 Matchy-matchy celebrity couples: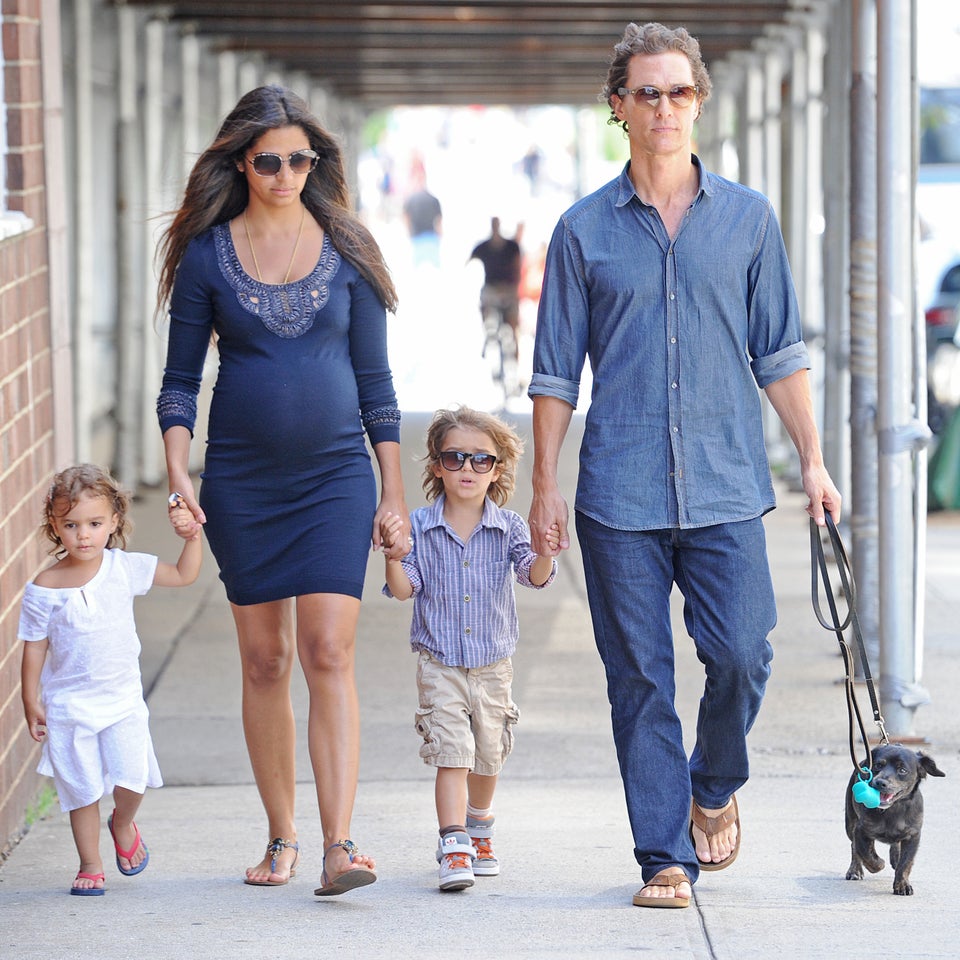 Stylish Celebrity Couples