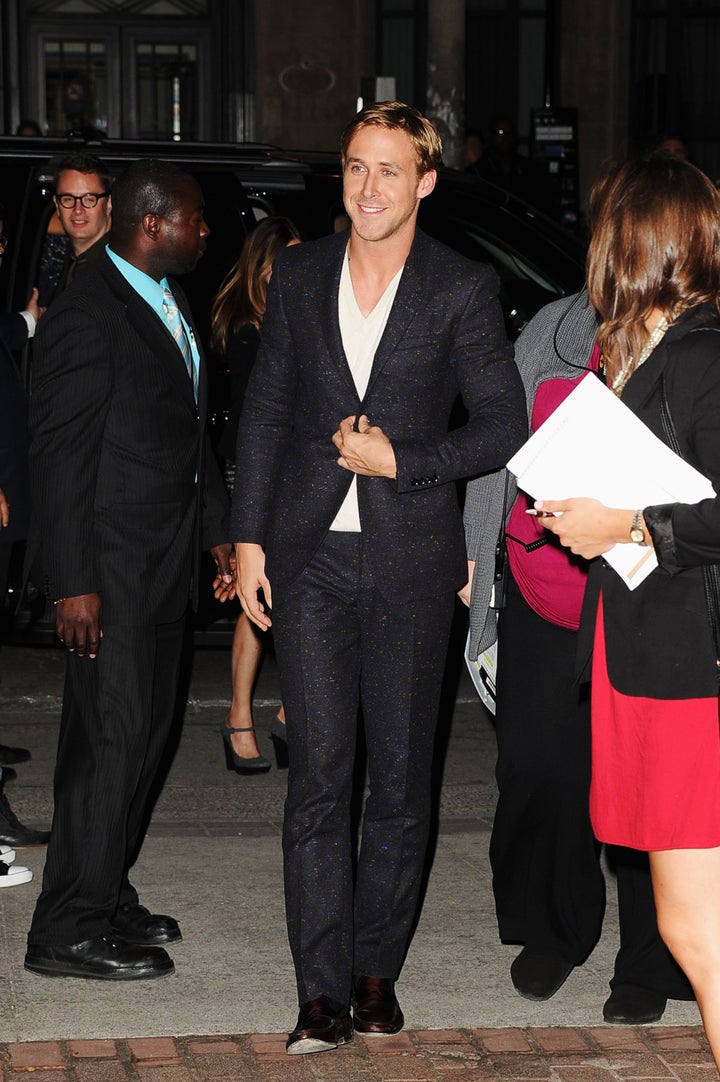 Ryan Gosling gained a spot on everyone's celebrity crush list when he starred opposite then-girlfriend Rachel McAdams in "The Notebook," and recent proof that he's a good samaritan that just wants to keep the peace, cemented his place on that list.
So when he talks about relationships and his desire for babies, we listen.
The 30-year-old actor next seen as a stunt driver moonlighting as a getaway driver in "Drive" in theaters today, told the UK newspaper The Times that he blames his acting career for the breakups from his two "greatest girlfriends," Rachel McAdams and Sandra Bullock.
"I had two of the greatest girlfriend of all time. I haven't met anybody who could top them. .... Showbusiness is the bad guy," he told the paper. "When both people are in show business it's too much showbusiness. It takes all of the light, so nothing else can grow."
Does that mean Gosling might look for a relationship with a lady who isn't a screen siren?
If he is in fact in a relationship with Mendes, he's cheating on her with his two other loves.
Last week he told reporters he's "in a relationship with Disneyland," and now tells The Times he's "in a committed relationship with film. I'm giving as much to it as a marriage."
Gosling might be married to his job but he also welcomes the idea of starting a family. Celebuzz reports he told the paper, " I'd like to be making babies but I'm not, so I'm making movies. When someone comes along I don't think I'll be able to do both and I'm fine with that. I'll make movies until I make babies. i have no idea when the handover will happen."
That means who ever Gosling settles down with is going to be responsible for taking him both off the market and off the big screen. Suffice to say, there's going to be a lot of angry women if that happens.

Related
Popular in the Community