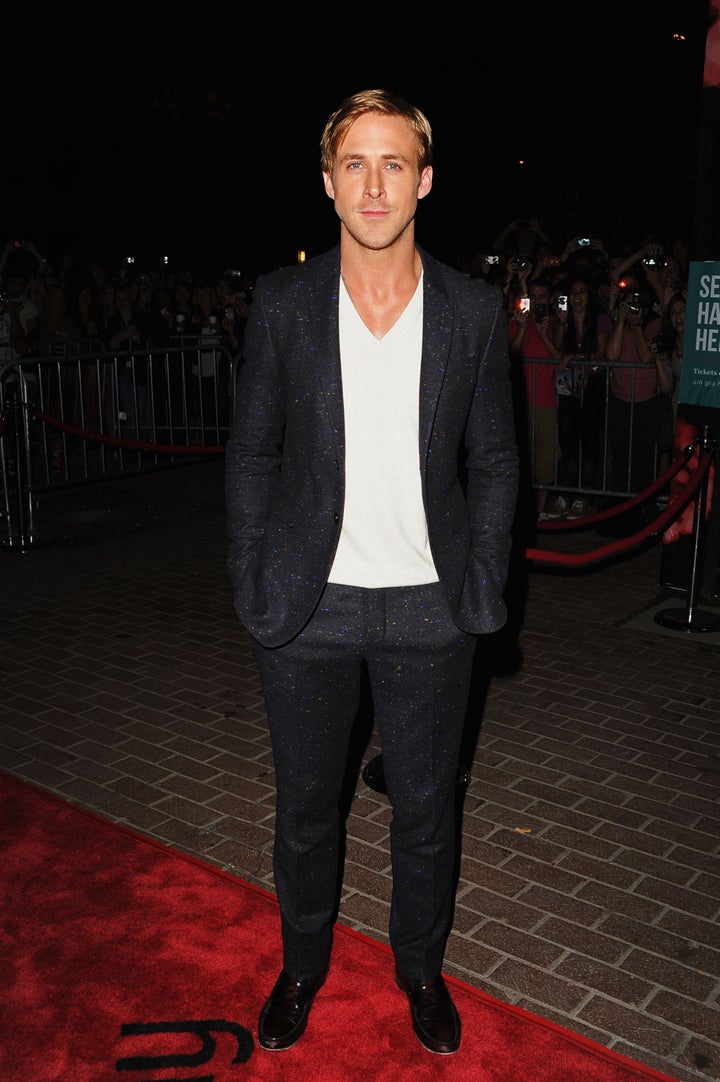 The "New Mickey Mouse Club" launched Ryan Gosling's career at an early age, and it may now be responsible for ending it at an early age, too.
The "Drive" and "The Ides of March" star, who has three gigantic films out in 2011 after coming out with two major features in 2010, has never worked harder or put out more movies in his life. Understandably, he's a bit tired, and in an interview with the Independent, he confessed that the whole acting thing is burning him out.
"I've been doing this since I was 12... I don't want to act much longer; I can't do one thing my whole life," he told the newspaper (via IFC). "I know there are only so many characters I'll be able to play. It will be over whenever the inspiration dries up."
This year, he played a charming sexpot, vigilante stunt driver and vengeful political aide, so clearly the range is pretty wide. Currently, he's filming "The Place Beyond The Pines," in which he plays a small time crook, "The Gangster Squad," in which he plays a LA cop trying to nab a famous 1940s mobster, "Only God Forgives," which is with his "Drive" director Nicolas Winding Refn and potentially a remake of "Logan's Run," another film with Refn.
Still, that Disney youth continues to loom large, as he told Conan O'Brien in an interview on Monday night.
"I have a real love-hate thing going on with Disney. It's a slippery conversational slope... I'll give you an example of why I love and hate them. I don't know if this is true or not, and I do not want to get sued by Disney," Gosling eerily detailed. "There is a belief that Disney has been breeding an army of cats. And they're not just ordinary cats. They have a special set of skills. They're like commando cats and they live in a barracks -- a cat barracks, I don't know what you call it -- and they live on the outskirts of the park. And at night, when they close the park under the cover of darkness, these cats descend into the park and they eat all the mice. Which is what I love about Disney because they're so weird and they think of everything... But what's so messed up and why I hate them, is that the whole empire of Disney is built on the back of one mouse."
WATCH
:
Calling all HuffPost superfans!
Sign up for membership to become a founding member and help shape HuffPost's next chapter