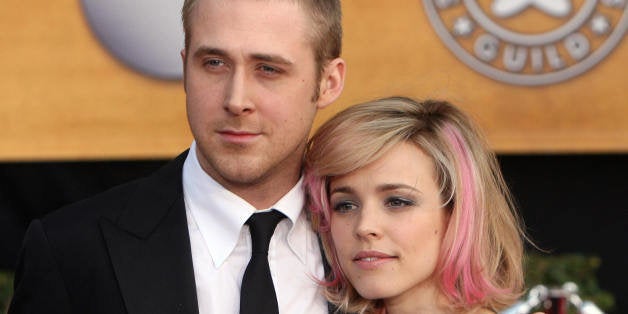 Ryan Gosling and Rachel McAdams may have had the ideal romance in "The Notebook," but off-screen, it's a whole different story.
"Maybe I'm not supposed to tell this story, but they were really not getting along one day on set. Really not," said Cassavetes. "And Ryan came to me, and there's 150 people standing in this big scene, and he says, 'Nick, come here.' And he's doing a scene with Rachel and he says, 'Would you take her out of here and bring in another actress to read off-camera with me?' I said, 'What?' He says, 'I can't. I can't do it with her. I'm just not getting anything from this."
Apparently, the only thing that calmed the feud between the lead actors was more fighting.
"We went into a room with a producer; they started screaming and yelling at each other. I walked out," Cassavetes recalled. "At that point I was smoking cigarettes. I smoked a cigarette and everybody came out like, 'All right, let's do this.' And it got better after that, you know? They had it out. The rest of the film wasn't smooth sailing, but it was smoother sailing."
"We inspired the worst in each other. It was a strange experience, making a love story and not getting along with your co-star in any way," Gosling said.
Somehow, the tension between the pair led to a real-life romantic relationship. Gosling himself seems confused by how that came to be.
"I don't know what happened," he told The Observer. "Two years later I saw her in New York and we started getting the idea that maybe we were wrong about each other ..." Gosling trailed off.
Gosling and McAdams dated on and off until they finally called it quits in 2007. In the couple's volatile fashion, Gosling told GQ in 2007 that the two didn't break up without a fight.
"The only thing I remember is we both went down swingin' and we called it a draw," Gosling said.
Guess love really isn't like the movies.
Calling all HuffPost superfans!
Sign up for membership to become a founding member and help shape HuffPost's next chapter
BEFORE YOU GO
PHOTO GALLERY
Ryan Gosling's 100 Sexiest