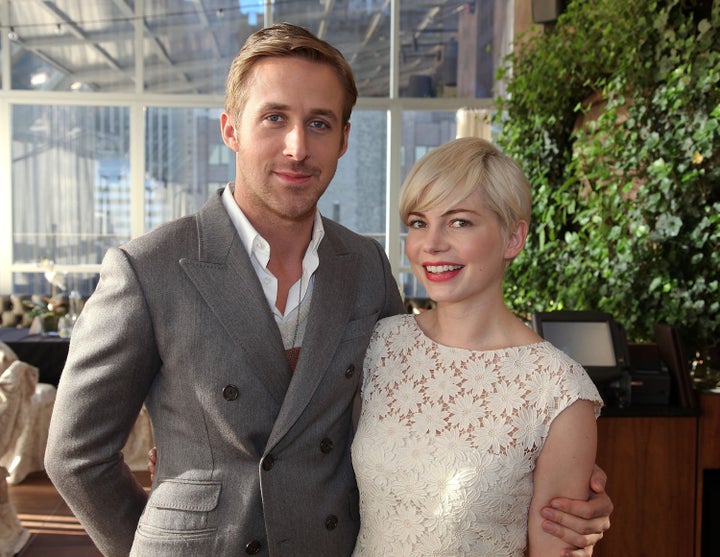 'Blue Valentine' was originally rated NC-17 for the scene where Ryan Gosling goes down on Michelle Williams (the film later got an R rating after protest), and Ryan tells UK's Guardian that people got sensitive about that scene just because it was authentic.
"The sex felt real - it wasn't sexy or 'a sex scene', and that's why we got into trouble," he said. "You shouldn't be penalized for doing a good job."
Michelle recently told Reuters that she is proud of her oral sex scene with Ryan.
"I thought, 'I've never seen that before in a movie and I'm proud to be the first. Good on us for making that happen,'" she said. "As the woman in the situation that was in question, I found absolutely nothing scandalous, tawdry or disgusting about it."
Ryan and Michelle have coyly denied rumors that they are dating, but Ryan told the Guardian that it was hard to step out of their marriage off-screen.
"Most movies when you're acting you're trying to block out the lights and the trailers. Here, you had to remind yourself you were making a film," he said. "Michelle and I found it hard to take off our wedding bands when it was over. We'd built this castle and then had to tear it down."
Read the rest of Ryan's interview here.
Calling all HuffPost superfans!
Sign up for membership to become a founding member and help shape HuffPost's next chapter