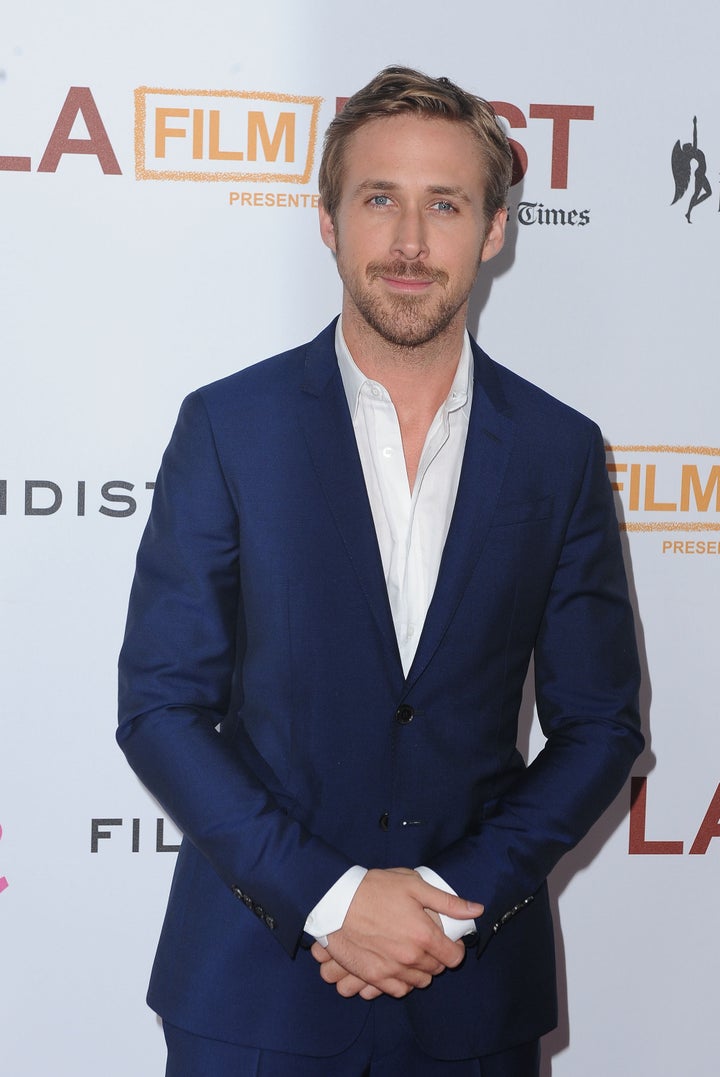 There are few actors in Hollywood with the versatility of Ryan Gosling; his talent allows him to deliver lines as jilted lover, tough Brooklyn furniture mover and quirky guy with a blowup girlfriend. But for his next film, much of Gosling's delivery comes in glances and smoldering looks -- a new approach he was more than happy to tackle.
Gosling leads a star-studded cast in director Nicolas Winding Refn's new B-style action drama, "Drive." The film won critical raves at Cannes, including a Best Director award fo Refn. Gosling plays a stunt driver by day, getaway car driver by night, whose actions and facial expressions often do much of the speaking for him. So why take a role in which he has so little script to read?
"I like to drive. And my favorite thing to do is drive around LA at night," Gosling told ReelzChannel at the film's premiere. And his favorite car to drive in the film? "My car. I helped to rebuild this '72 Chevy Malibu... I held the tools. I passed them when he needed them. Got lunch. I put some love into this car, so I have love for it."
As for Gosling's silent but deadly performance, co-star Albert Brooks (who joined Carey Mulligan, Bryan Cranston and Christina Hendricks in supporting Gosling) said that his young co-star's ability to pull off the role reminded him of a legend.
"I get Taxi Driver, what De Niro was like back then," Brooks told E! Online. "I haven't worked with De Niro since, but, you know, it was a character that was like all to himself and he never spoke. And he never spoke during the film. He just went off and sat down, and Ryan was pretty much like that."
Before Gosling smolders, though, he'll be seen in the major upcoming romantic comedy, "Crazy. Stupid. Love," and his George Clooney-directed and co-starring political drama, "The Ides of March," will open the prestigious Venice Film Festival.
WATCH
:
Popular in the Community