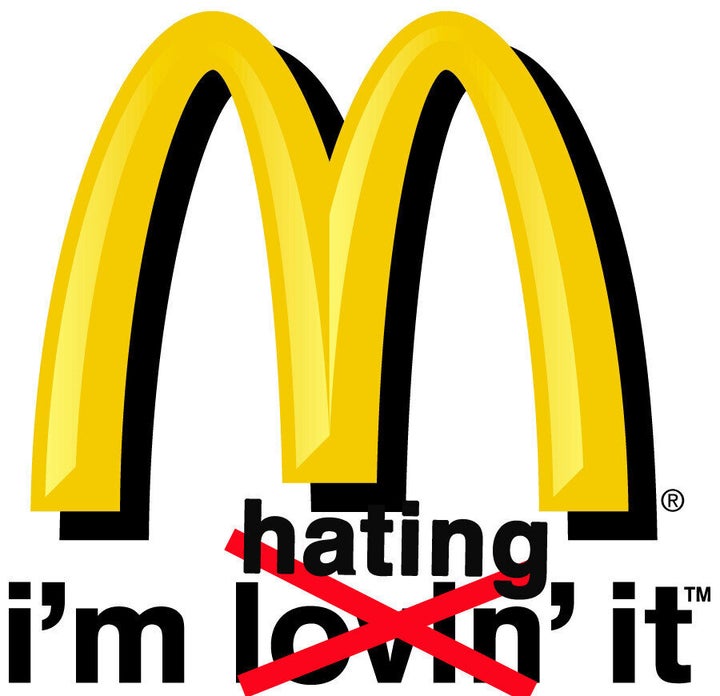 Though McDonald's took fast action to remove Sparboe as a supplier, to some celebrities, this move was not enough. In a letter [pdf] to Jim Skinner, the CEO of McDonald's, ten celebrities including Ryan Gosling, Zooey Deschanel and Alicia Silverstone encourage McDonald's to buy 100% cage-free eggs, which the company already does in Europe.
The letter reads in part:
While McDonald's has already established a 100% cage-free purchasing policy in Europe, your U.S. restaurants continue to support egg factory farms that confine hens for most of their lives in cages so small they can't even spread their wings.nearly anything that comes naturally to them. Common sense tells us that animals with legs and wings should be given the basic freedom to move.

Sadly, there is not a single federal law to protect hens from cruelty from the time they hatch to the time they are killed. While McDonald's brags about the "billions and billions served," millions of hens exploited for your restaurants are being grossly underserved. In fact, these animals are being abused in ways that would land your egg suppliers in jail, if dogs or cats were the victims.
The full list of the letter's signers are: Ryan Gosling, Emily Deschanel, Alicia Silverstone, Kristen Bauer, Bryan Adams, Zooey Deschanel, Wendie Malick, Maria Menounos, Steve-O, and Ed Begley Jr. To read the full letter, check out McDonaldsCruelty.com/letter.
Watch the November undercover video of Sparboe Farms: