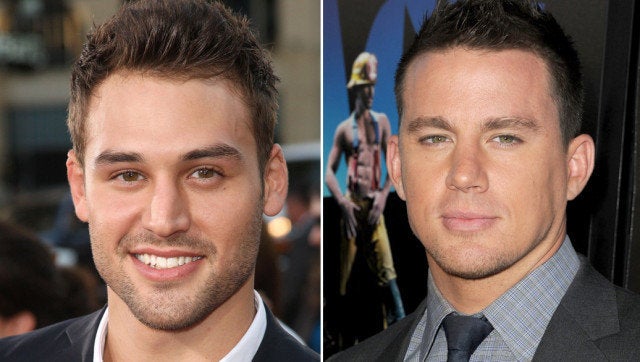 In case you haven't heard, the new star of "Step Up Revolution" is Mexican American -- and so dreamy (with washboard abs and a smile to make us weak in the knees!) that he gives the first "Step Up" star, Channing Tatum, a serious run for his money. But even though Ryan Guzman is filling Channing's shoes as the franchise's latest male lead, the 25-year-old Latin heartthrob tells HuffPost he doesn't want to be compared to the "Magic Mike" star.
"I definitely thank Channing Tatum for everything he did for the franchise," Guzman said in a phone interview. "But I definitely didn't want to be Channing Tatum in this movie. I wanted to be my own person -- and be Sean, my character, and Ryan Guzman playing him," he explained.
Read on to find out what else Ryan told us about his role in "Step Up Revolution," including how he got in shape for the highly anticipated movie, why he doesn't mind having his shirt off throughout the movie and what he looks for in a girlfriend.
Tell us about your Latin roots.
I'm Mexican-American. My dad was actually born in Mexico. He was raised up there, and he came back and forth to America pretty much his whole teenage years. My mom is from Sacramento, Calif., and she's a blonde-haired, blue-eyed girl. She's a whitey. [Laughs]
Where were you born and raised?
I was born in Texas, but at a young age, I moved to Sacramento, Calif. I moved out to L.A. almost two years ago.
Congratulations on your first major movie role in "Step Up Revolution"! Tell us about the movie.
The movie is about my character, Sean, and his dance mob -- they do flash mobs around Miami and try to get notoriety through this YouTube contest. Sean is trying to have a better life for himself, and he ends up finding out that his boss is trying to destroy his neighborhood. At the same time, he meets this girl named Emily and the whole movie is him trying to figure out how to battle her father through flash mobs and make his voice heard throughout Miami.
Tell us more about your character, Sean.
He's the leader of the flash mob, which is actually called "The Mob." The Mob is kind of like his family, and his neighborhood means everything to him.
Is your character in the movie Latino?
I played a Latino, yeah. Whether they wanted me to or not, I definitely had to rep the Latin side! Although I obviously know I look ... not too Latin. [Laughs]
So are you saying that they didn't want you to play Latino?
Umm, I always said that I was Latino. I always told them that I was playing it that way, and they never had any arguments. So yeah, I think they agreed that the character should be Latino.
Rumor has it you didn't have any dancing experience when you signed on to star in the movie. How is that possible?
I don't know. I lucked out. I was a professional fighter for a while and I trained in martial arts for seven years, so I think that kind of helped form a base for me as far as dancing. They gave me three weeks to learn all of the combos and the numbers for the movie. I trained for nine hours every single day, and then I'd go back home and train for another couple of hours, so I knew I had it down and I could bride the gap between my dancing skill and the best dancers in the world that I was dancing with in the movie.
Are you a good salsa and merengue dancer?
Well, I grew up in a big ol' Latin family, so that's all the music we used to play -- salsa music. We'd always dance and have fun. You know how families get down, man! We just had fun with it.
Do you speak Spanish?
I don't. I can understand a little bit, but no, I don't speak Spanish.
Did you watch the original "Step Up" movie with Channing Tatum to prepare for your role?
You know what? I had watched it a while ago, but I definitely didn't want to be Channing Tatum in this movie. I wanted to be my own person -- and be Sean, my character, and Ryan Guzman playing him. I definitely thank Channing for everything he did for the franchise.
Like Channing, you're in great shape! How much did you have to work out to be in shape for the movie?
Actually, I didn't really hit the gym all that hard. The dancing was the workout for the movie. Dancing is a full-on workout! If you try to do choreography for nine hours during the day, you're going to be sweating like crazy; you're going to be using muscles you never knew you had.
Did you do any weight lifting?
Not really. I did every now and then if they wanted the abs to be a little more defined [Laughs] or if they wanted my arms to be a little bit more defined. But yeah, the work was definitely just dancing -- whether it was contemporary or hip-hop, where you're flexing while you're dancing.
(Interview continues below.)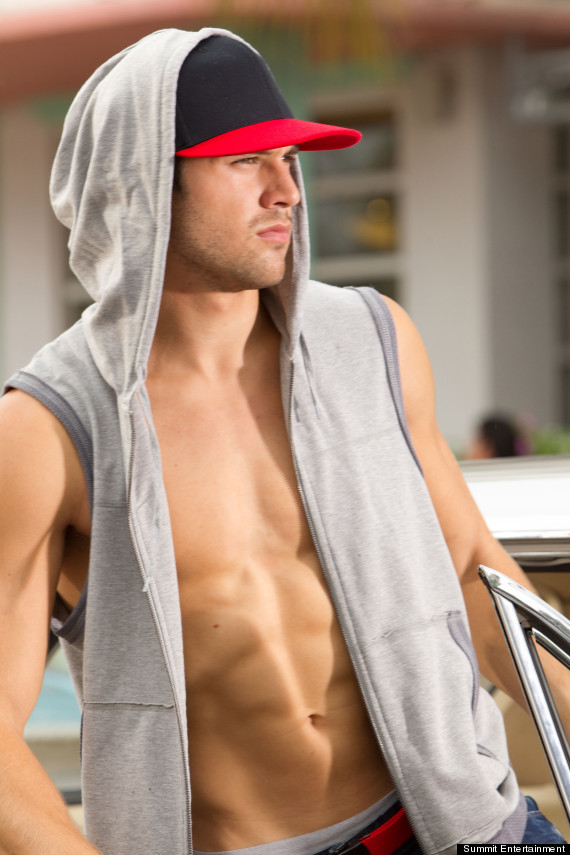 The movie seems to like you to be shirtless a lot.
Yeah, man. That was the ongoing joke with the wardrobe people -- they always seemed to have me in no shirt, or if they had the shirt, it'd be cut so you could see my stomach. [Laughs] I was like, "I feel like my character, Sean, would be wearing clothes sometimes," but they didn't want that. [Laughs]
This is your first big studio movie. Is it weird to have girls already calling you a heartthrob?
It's definitely kind of cool and weird at the same time. It's weird to think I have fans now, so I appreciate all of the people that follow and support me -- and I love them to death. But yeah, when I start looking on Twitter and I see, "I want to name my kid after you," I'm like, "Whoa!" I'm a little surprised. [Laughs]
Is there someone special in your life?
No, there isn't. I'm single, so I'm out for any girl out there that wants to talk to me!
What do you look for in a girlfriend?
A sense of humor, definitely. Someone that's their own person, and someone who's not trying to flirt too much or who thinks they're too hot. If the girl knows she's hot, I don't want any part of it. I kind of like a shy girl though, a girl who's a little shy and a little timid. I'd love to share some laughs with you and make you laugh a little bit. Make me work for it a little bit.
What actors in Hollywood do you admire?
There are three actors in Hollywood that I [admire] -- Tom Hardy, Christian Bale and Russell Crowe. They've all played really in-depth characters in gritty, more action-packed movies. I'd love my career to go in that direction. I'd love to [star] in "The Bourne Legacy." We can do some studio movies, but I want something action, something thrilling. I mean, we can keep the shirt off if the fans really want that, but give me a gun this time. Let me shoot some people, and let me show my martial arts off a little bit!
Finally, why should people check out "Step Up Revolution" on July 27?
It's the best date movie you'll ever go to! You'll be dancing in your seat the whole time!
MEET THE NEXT CHANNING TATUM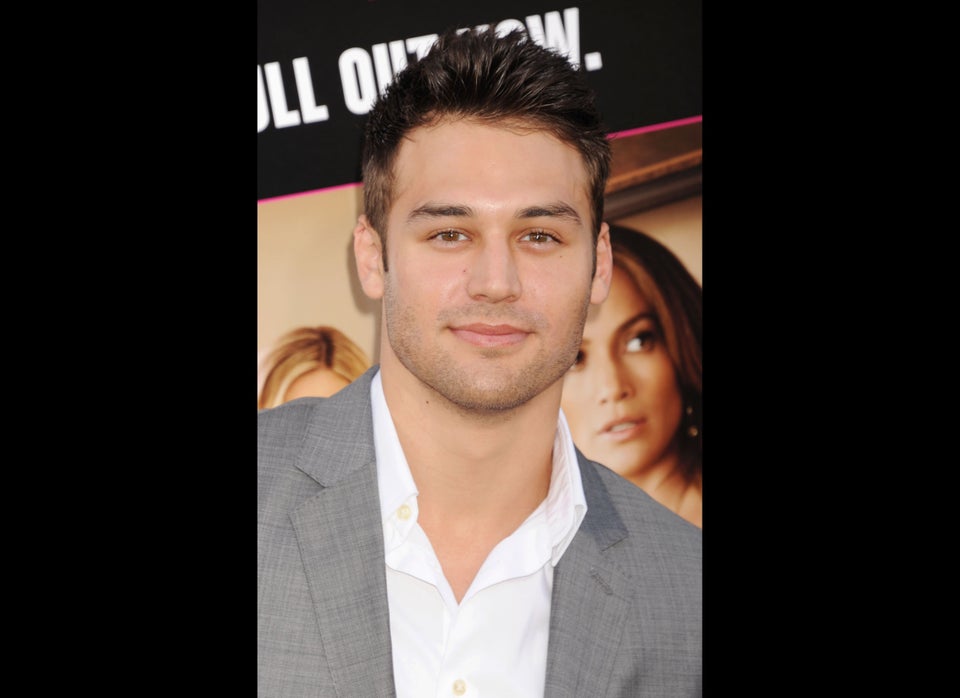 Meet The New Channing Tatum!
Popular in the Community