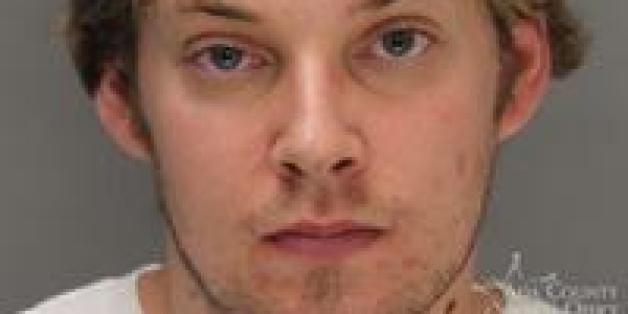 An Idaho man was arrested Thursday after police say he sexually penetrated a cat on more than one occasion.
Ryan Havens Tannenholz, 28 -- a self-described "furry" who dresses up as a dog he calls Bubblegum Husky -- is charged with six counts of crimes against nature, and one count of cruelty to an animal, the Idaho Statesman reported.
Police say the Boise man abused the cat multiple times between January 2012 and January 2013. It's unclear how they learned about the Tannenholz's alleged actions, but an arrest warrant was issued for him in late July.
"It just means that at this point was the time when they had probable cause to do the arrest," Deputy Prosecutor Cathy Guzman told the Statesman.
Online Furry News Magazine Flayrah reports that Tannenholz was a member of the furry fandom community. According to the website, Tannenholz was a "fursuiter" who portrayed himself as a "sparkly" husky, a blue fox named Kismet fox, and another purple canine.
While some commenters on the Flayrah article argue that publicizing rare cases like Tannenholz's gives furries a bad rap, others that it's better for the furry community to acknowledge these kinds of incidents.
Commenter GreenReaper writes:
"[Flayrah's article] helps fans by informing them of someone they may wish to avoid associating with. Moreover, furry fandom is best served by publicly ostracizing people who break such laws, not hiding them under a rug. Would you criticize the Idaho Statesman for bringing Boise into disrepute by reporting on this?"
Tannenholz is in custody at the Ada County Jail, according to the sheriff's department website.
REAL LIFE. REAL NEWS. REAL VOICES.
Help us tell more of the stories that matter from voices that too often remain unheard.
BEFORE YOU GO
PHOTO GALLERY
FBI's Ten Most Wanted