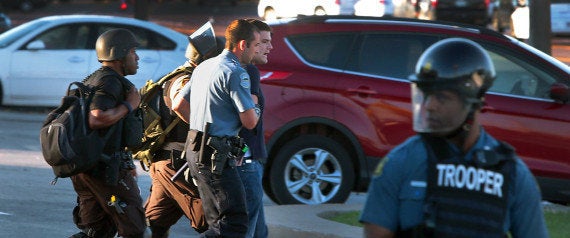 The Huffington Post condemns the charges filed by St. Louis County against our Justice reporter, Ryan J. Reilly, while covering the protests in Ferguson last year. Ryan has the full support of The Huffington Post in fighting these charges.
Almost a year ago today, Ryan was working on his laptop in a McDonald's near the protests in Ferguson, Missouri. A crime was committed at the McDonald's, not by journalists, but by local police who assaulted both Ryan and Wesley Lowery of The Washington Post during violent arrests.
At least we know St. Louis County knows how to file charges. If Wesley Lowery and Ryan J. Reilly can be charged like this with the whole country watching, just imagine what happens when nobody is.
Popular in the Community