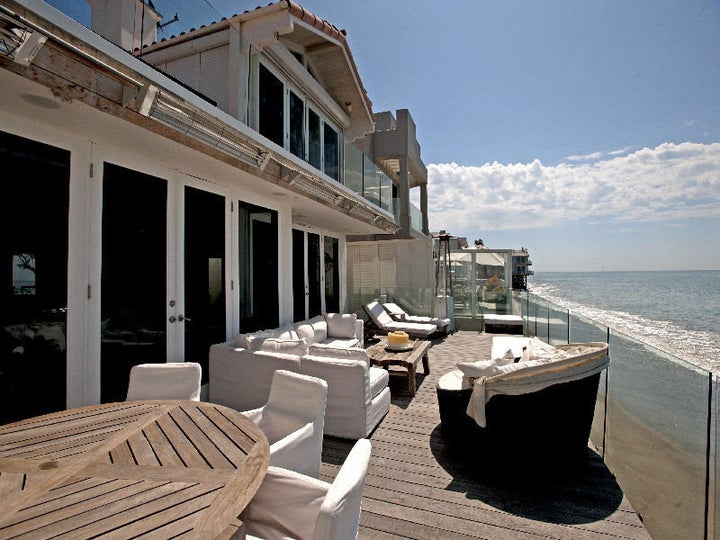 Ryan Kavanaugh, the founder of production company Relativity Media and so-called Hollywood "wunderkind," has put his Malibu home on the market for $10.5 million.
The two bedroom, three-and-a-half bathroom home sits on the edge of La Costa Beach. According to the listing, there are floor-to-ceiling glass windows, a gourmet kitchen, and double decks to take in the ocean view. Staging photos reveal a blinding white aesthetic that the listing calls a "warm but sleek white interior."
There's no word on why Kavanaugh's bailing, but perhaps it's to cut down on the commute from Malibu to Hollywood. Ever since West Hollywood residents complained about his 'copter commutes and helipad landings (meant to be used only for emergencies), he's been schlepping it down PCH like the rest of us, notes Realtor.com.
Or perhaps it's to keep up with his expanding family. Earlier this summer, the media mogul wed dancer Britta Lazenga (VIDEO) at a private ceremony on the island of Capri.
According to IMDB, Kavanaugh has produced over fifty films in his short time as a producer. This year's releases include "The Girl With The Dragon Tattoo," "Cowboys & Aliens," and "Limitless."