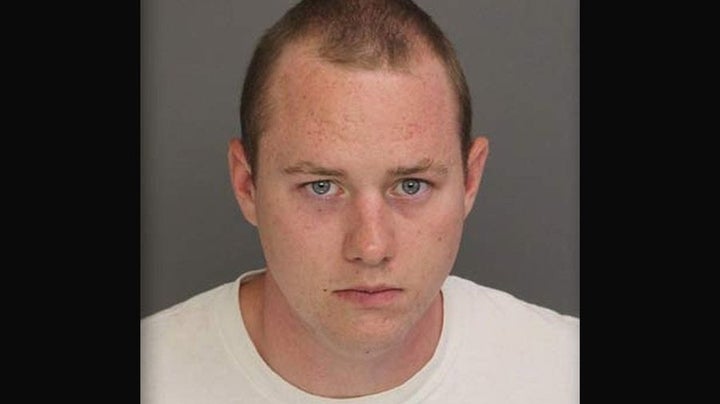 It was a case of assault... and vinegar?
A South Carolina man is facing an attempted murder charge after police say he shot his teenage cousin after warning the victim not to eat his salt and vinegar potato chips.
Ryan Langdale, 19, of Colleton County, turned himself in to deputies on Wednesday and was charged with attempted murder, possession of a weapon during the commission of a violent crime and obstruction of justice, according to The State newspaper.
Police said that on Sept. 29, officers were called to the home where Langdale's cousin had been shot. Both he and the victim told deputies the shooting was self-inflicted and happened when the 17-year-old was cleaning a hunting rifle, according to the paper.
The victim was rushed into surgery with life-threatening injuries before being transferred to a Charleston area hospital, according to local station WYFF TV.
But the story started changing after the victim recovered enough for further questioning. The teen told investigators that Langdale shot him after warning him not to eat his salt and vinegar potato chips.
"Do not touch my chips, or I'll shoot you," Langdale allegedly told the victim according to a sheriff's incident report, obtained by the Charleston Post and Courier.
The victim told authorities he never actually ate the chips as Langdale claimed.
Authorities also said that Langdale switched weapons at the crime scene and intentionally pointed out the wrong rifle to investigators, according to WYFF.
Deputies obtained a search warrant for Langdale's home on Monday and recovered the weapon believed to have been used in the shooting and obtained arrest warrants for Langdale, according to the station.
Langdale remains behind bars in lieu of $55,000 bail.
Popular in the Community