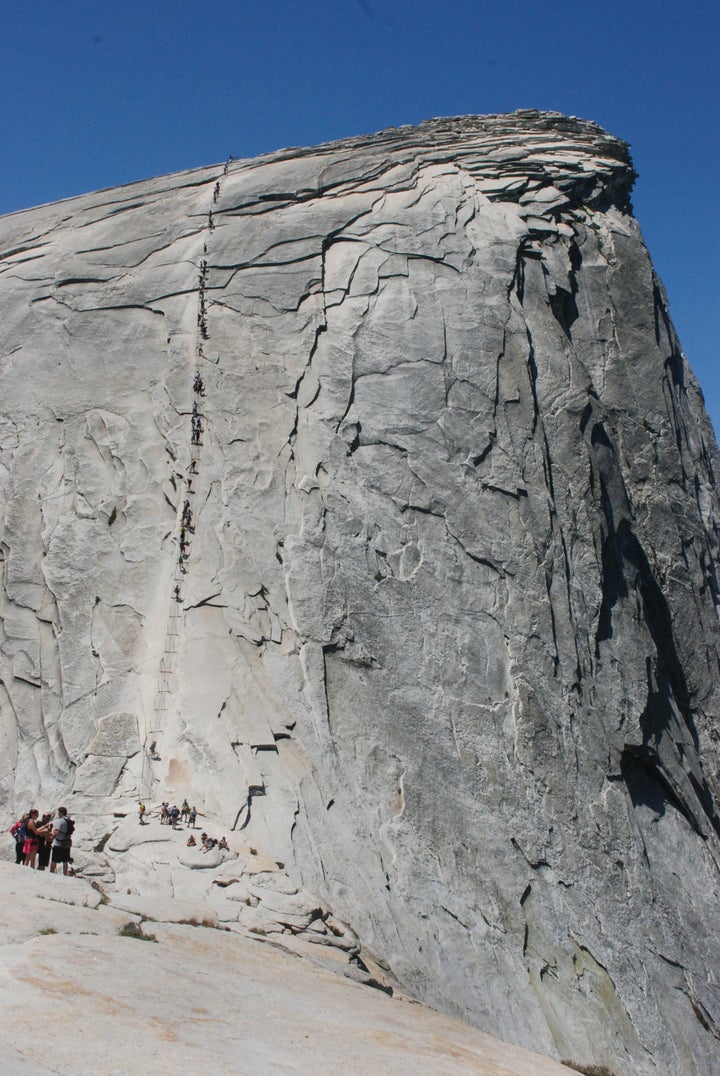 A hiker who plunged 4,000 feet to his death Monday evening while attempting to climb Yosemite National Park's Half Dome has been identified as 23-year-old Los Gatos resident Ryan Leeder, Mercury News reports.
Leeder fell off the face of Half Dome at about 6:30 p.m. Monday. Rock climbers at the bottom of the peak heard him scream and watched him fall, but because it was getting dark, rangers were not able to start search efforts until Tuesday.

A helicopter crew spotted his body Tuesday morning, and authorities removed it from the base of Half Dome in the afternoon, said park spokeswoman Kari Cobb.
Officials say Leeder had been using Half Dome cables to ascend the rock and that he appeared to be properly equipped.
Popular in the Community