Recently, I find myself engaged in discussions about social entrepreneurship and its lasting impact vs. charity's seemingly temporary one. Growing up as the son of Salvation Army officers, I'm no stranger to the ideology of helping those in need. As a child, I watched my parents play the roles of ministers, community builders, marriage counselors, alcohol and drug abuse support program directors, and much much more -- all in the name of service to others.
When I graduated Harvard in 1998, I knew that I wanted to pursue music and at the same time, I also knew that I had a deep-rooted desire to continue the example of service that my parents had shown me. The two seemed almost mutually exclusive and as I pondered my dilemma, I was reminded of the incredible impact a mentor at school had left on me. His name was Sandy Green, a graduate student at Harvard Business School, and he took it upon himself to advise and guide me through perhaps the most formative decisions of my early career.
Torn between music and academics, Sandy helped me to balance the two and even served as a strong advocate on my behalf when the administrative board at Harvard placed me on academic probation for missing too many classes.
His investment in me, combined with reluctant but unwavering support from my parents, groomed me to achieve the success that I have enjoyed to date as both a creator and an entrepreneur.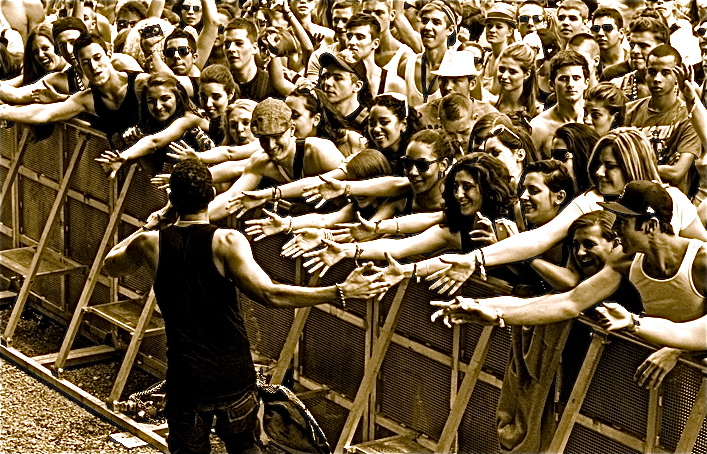 This brings me back to the concept of social entrepreneurship, which uses resources to make a lasting social impact, creating programs that teach a group of people skills that will enable them to take care of themselves in the long run. To do this effectively at NextSelection, I knew that I would need to make a focused concentrated investment in a select group of young people. To that end, I founded an internship program that has yielded remarkable results.
The premise of the program was simple. Each year I would take on 1-2 mentees who showed an exceptional desire to succeed, and spend 20+ hours a week working with them to carve out a pathway to success in the fields of media and technology. Some stayed on and became full time employees at NextSelection. Others went on to work for larger establishments like the William Morris Agency or Warner Brothers. Still others went into business for themselves, creating media properties or tech startups that have yielded lucrative returns.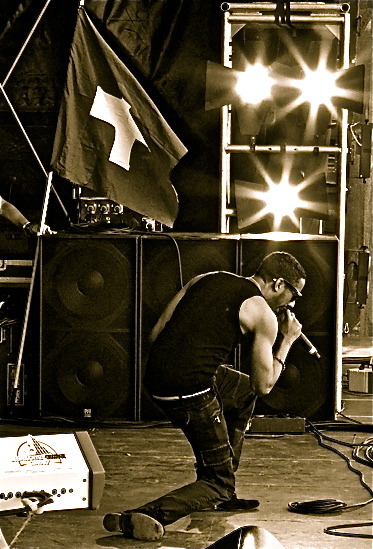 Take for instance the story of Brandon Fletcher, who started at NextSelection in 2005. Being a social-media and technology advocate, I'm always accessible via the net, and Brandon took the chance that I was on MySpace one morning at 4 a.m. and sent me a message. Checking out the video below, you'd never guess that the 23-year-old kid in the baseball cap (clapping at 1:00) was self-employed and making over $10K/month on-line. This is not a salary that I am paying him, nor is he getting paid to be on stage with me. Yes, he started his internship with an interest in music and he still pursues it as a hobby. However, after sharing with him the odds of "making it" in the music business and explaining the volatile financial models that make this industry tick, he opted to invest his time and creativity in creating an on-line reality series, making him one of the first content creators to ink a revenue sharing deal with YouTube. I encourage all of my interns to travel with me, learn languages and experience the cultures of the various countries which I visit. That's why Brandon's on stage at the OpenAir festival in Switzerland.
Mother Teresa once said "If you can't feed a hundred people, then feed just one." Mentorship, for me, is the embodiment of that charge. Choosing to pay-it-forward by focusing on making a lasting change in the life of one young person in many cases can have an effect far more reaching than the singular exchange between mentor and mentee. An active investment in the construction of positive habits that lead to success almost always proves rewarding for not only the parties involved but also those (family, friends, peers, and colleagues) who are close to them.
Calling all HuffPost superfans!
Sign up for membership to become a founding member and help shape HuffPost's next chapter