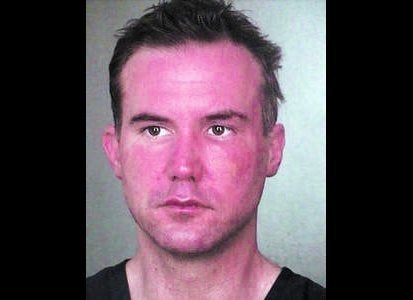 Many observers were astonished by the sentence handed down to Illinois native and wealthy playboy Ryan LeVin by a Florida judge last week.
The sentence was minimized -- it could have been up to 45 years in prison -- in part because LeVin wrote a check for an undisclosed sum to the widows of the victims, settling a related civil suit.
Let's be clear: Prison is for poor people. Prison is not for rich people. Prison is for people who cannot buy their way out.

We can only assume that this is what a judge in Broward County, Fla., Barbara McCarthy, learned back at St. Thomas University Law School in northwest Miami — justice is blind, unless you've got money, in which case justice is a cash register.

Though he won't serve jail time in Florida, Illinois authorities are now hoping to extradite him and make him do a little time back in his home state.
The son of Arthur and Shirley LeVin, ultra-wealthy founders of the Schaumburg-based jewelry company Jewels by Park Lane, was on probation in Illinois at the time of the Florida incident, for a hit-and-run with a police officer in Chicago. He swiped the cop in 2006, then led police on a wild chase including going the wrong way on the Kennedy Expressway, the Chicago suburban Daily Herald reports. He was sentenced to 30 months' probation for that crime.
By turning up in Florida without asking parole authorities, he was in violation of that probation. And the Sun-Times reports that the Illinois Prisoner Review Board is making arrangements for his extradition, and calculating how much time he should serve for the violation. At most, he could be put in jail for the final several months remaining on his sentence in the 2006 case, but not longer than a year.
At the time of his arrest in Florida, LeVin had already committed over 50 moving violations in his lifetime. After pleading guilty to double vehicular homicide, his driver's license has now been revoked.
Correction appended: An earlier version of this article wrote that LeVin would not be subject to electronic supervision of any kind. Electronic monitoring was not included in his original sentence, but Judge McCarthy belatedly ordered LeVin to wear an ankle bracelet, saying that failure to do so had been "an oversight," according to a Sun Sentinel follow-up story.
Calling all HuffPost superfans!
Sign up for membership to become a founding member and help shape HuffPost's next chapter