 American Olympic swimmer Ryan Lochte not only wowed the crowd with the precious metal around his neck, he also showed off his red, white and blue diamond-encrusted grill.
After Lochte scored a gold medal in the 400-meter Individual Medley, he showed photographers his sparkling, American flag mouthpiece.
But Lochte had this American flag grill specially made for the 2012 Olympics.
For the uninitiated, Lochte offered a succinct explanation of the patriotic mouth wear during a June 2011 interview.
"For those who don't know what a grill is, it's basically a retainer filled with diamonds," Lochte said in the interview. "I wear it when I go on the podium. It's just a unique way of showing personality out to everyone."
ESPN's Wayne Drehs was the first to report on Loche's banned grill, tweeting:
Nevertheless, Lochte put the grill on after accepting his award.
LOOK: Olympic Champion Ryan Lochte's Patriotic Grill: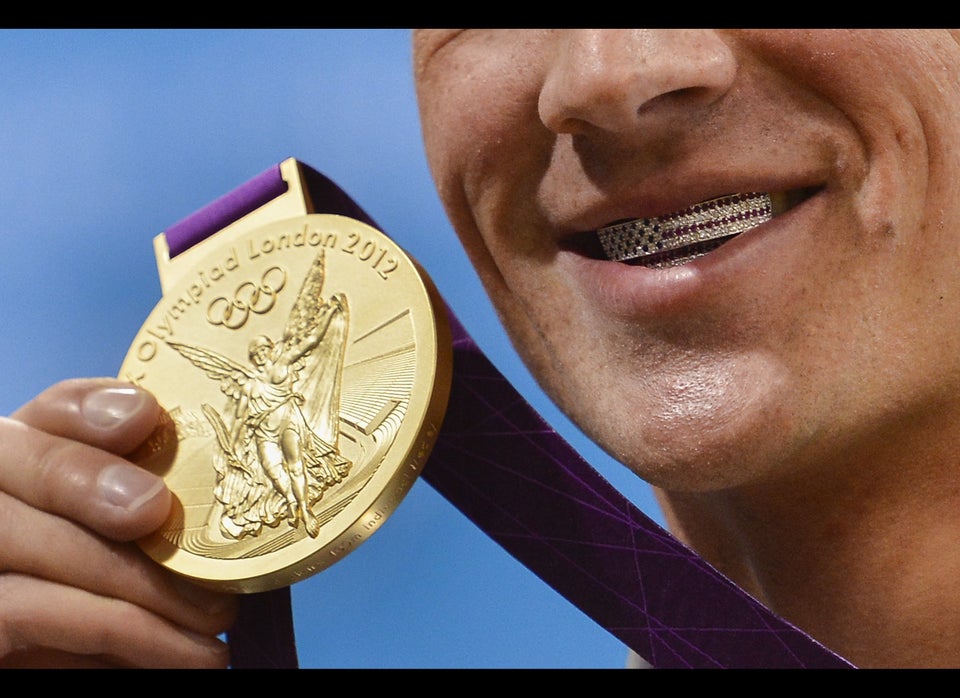 Ryan Lochte Showing Off His Grill
Related
Popular in the Community