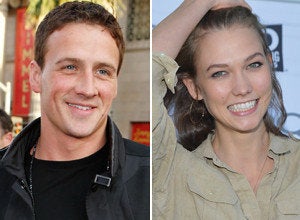 Before you get all bummed out that Lochte and his abs are off the market, rest assured that Kloss and Lochte seem to be just friends. Kloss told Style.com that she was cheering for him during the London Olympics (although she couldn't witness any of his races in person) and even sent him a text on their shared birthday, August 3.
Having met on a fashion shoot, they've also bonded over their love of fashion, says Karlie:
Even though I am 20 and already have a career, I realize it is important to have normal friends and I think he is the same way. He is just a normal guy. He was really interested in fashion, actually; he wants to have his own line. I was surprised by how in the know he was.
In case you or Karlie have forgotten just how questionable Lochte's fashion sense truly is, we've included a refresher below. Coming soon to a runway near you?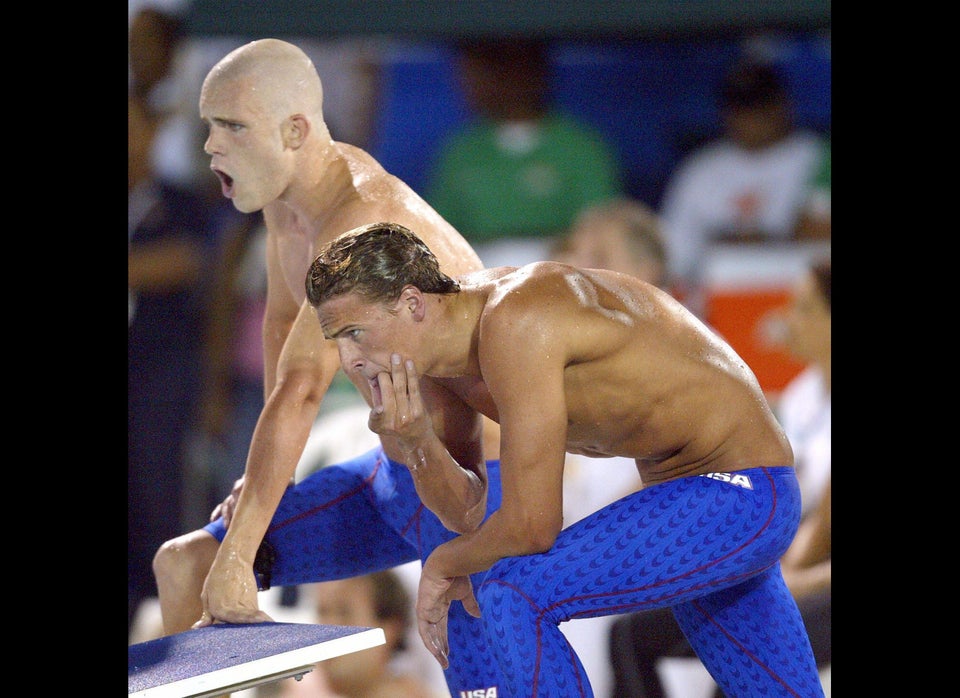 Ryan Lochte Style Evolution