Ryan Lochte and Michael Phelps were called on for the final in the men's 4x100-meter freestyle relay despite not participating in the qualifier for Team USA.
Lochte was given the lead after three legs but was overtaken as he swam for the wall. French swimmer Yannick Agnel surged ahead of Lochte to earn the gold for his team.
According to London2012.com, France took gold with a time of 3:09:93, with the U.S. finishing in 3:10:38. As noted by Swimming World, the dramatic finish was a reversal of the outcome of the same race at the 2008 Beijing Olympics, when the U.S. edged France in the closing moments.
The quartet representing the U.S. that won silver in the final was actually an entirely different group from the one that clinched the spot several hours earlier. Lochte and Phelps teamed with Nathan Adrian and Cullen Jones. Adrian took the first leg and was followed by Phelps and Jones. Nathan finished his leg in 47.89 seconds and in first place. Phelps and Jones made certain that Lochte hit the water with that lead intact.
Australia was the top seed entering the final after recording the fastest time in the qualifying heats. They finished fourth. The U.S. squad notched the next fastest qualifying time, followed by Russia, who won bronze in the final.
Jimmy Feigen, Matt Grevers, Ricky Berens and Jason Lezak swam for the United States in the qualifiers. Lezak famously swam the anchor leg when the U.S. overtook the French in the 4x100 in Beijing.
Related
Before You Go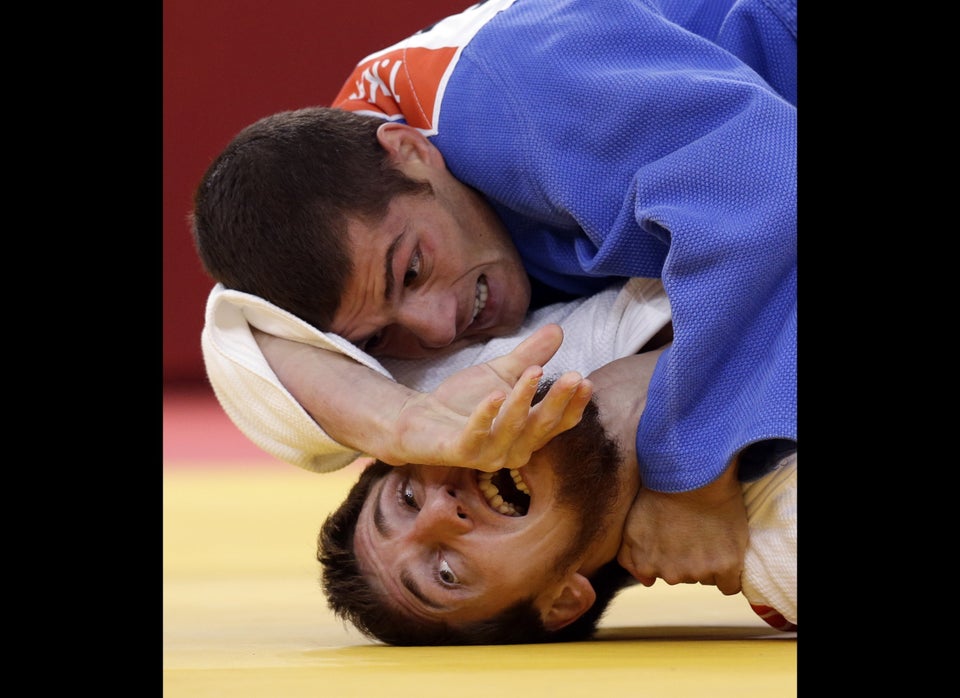 PHOTOS: OLYMPICS DAY 2 (7/29/12)
Popular in the Community