U.S. Olympic swimmer Ryan Lochte made up a story about getting robbed at gunpoint by men dressed as police officers in Rio de Janeiro, two of his teammates told police, according to The Associated Press.
Lochte had claimed that he and three other American swimmers were robbed at gunpoint. But Brazilian sources told ABC News on Thursday that the swimmers had lied, claiming surveillance video showed one of them fighting with a gas station security guard and causing damage to a restroom on the night of the alleged incident.
The athletes damaged the bathroom door and the police were called to the gas station, located in Barra da Tijuca. The gas station owner told the O Globo newspaper that the swimmers had urinated on a side wall at his premises and that they even had an image of the butt of one of the swimmers. He said that gas station staff had pointed out the bathroom, but the swimmers urinated on the wall anyway. The owner called the incident "pure vandalism."
Two of the swimmers involved in the incident, Jack Conger and Gunnar Bentz, were removed from a U.S.-bound flight on Wednesday night and detained by Brazilian officials. They told officials the story had been fabricated, the AP reported.
A judge issued an order Wednesday to seize the passports of Lochte and the fourth Swimmer, James Feigen, but Lochte was already back in the U.S.
"The three U.S. Olympic swimmers (Gunnar Bentz, Jack Conger and James Feigen) are cooperating with authorities and in the process of scheduling a time and place today to provide further statements to the Brazilian authorities," Patrick Sandusky, a United States Olympic Committee spokesperson, said in a statement. "All are represented by counsel and being appropriately supported by the USOC and the U.S. Consulate in Rio."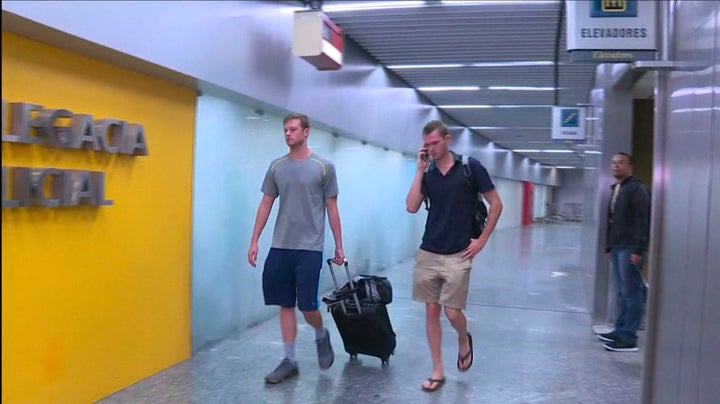 Mario Andrada, a spokesman for Rio 2016, said the swimmers should be forgiven.
"Let's give these kids a break. Sometimes you take actions that you later regret. They are magnificent athletes," Andrada said during a Thursday briefing. "Lochte is one of the best swimmers of all time. They had fun. They made a mistake. It's part of life. Life goes on. Let's go."
Lochte changed some elements of his story in an interview with NBC's Matt Lauer on Wednesday. While he initially said that a gun had been pointed at his head, he told Lauer that the gun was just pointed in his direction. Lochte also told Lauer that the swimmers had stopped at a gas station to use the bathroom when the incident occurred, while he originally said the men dressed as police officers had pulled them over.
Luciana Sarmento contributed reporting from São Paulo, Brazil.
Support HuffPost
The Stakes Have Never Been Higher
Related
Before You Go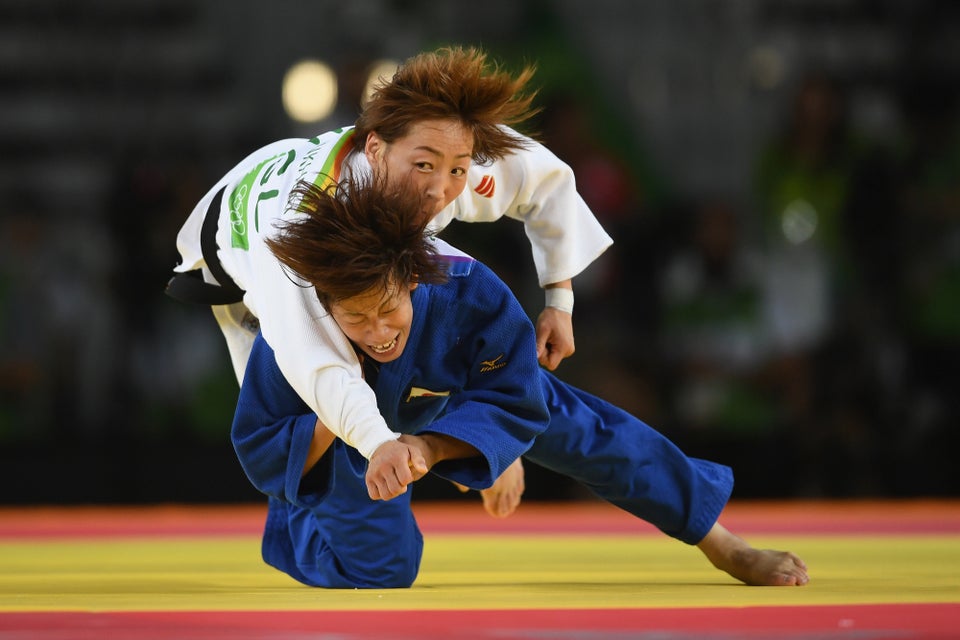 Best Photos From The Rio Olympics
Popular in the Community