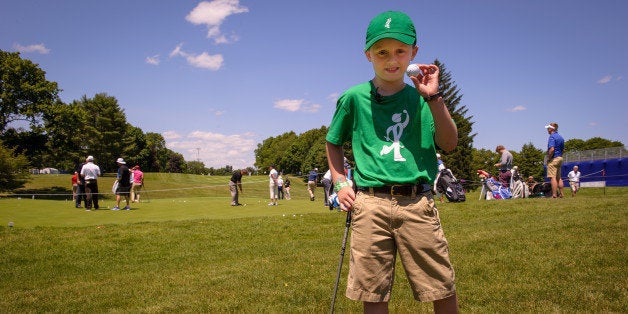 A young boy is setting out to play an ambitious round of golf -- not just for the love of the game, but for the love of a friend.
"I said no at first, but then I thought more about it, and he was so amped up about it,'' Ryan's mother, Cheryl McGuire, told Today.com about the event, which will take place on June 17.
To honor Danny's memory, Ryan will attempt the 100 holes of golf at MGA Links in Norton, Massachusetts, Today.com reports. Having never played more than 16 holes of golf, Ryan will play the entire game without a cart. His grandfather, a prostate cancer survivor, will be his caddy. Even if Ryan doesn't make the full 100 holes, his kindergarten classmates will finish up the game with him.
"I'll probably take breaks and have food," Ryan told WBZ NewsRadio 1030.
"Some people I know have had cancer and are OK now," Ryan says on the page. " I want to help Danny's doctor so kids with DIPG have more hope to beat their cancer, too."