After Hurricane Sandy devastated communities along the East Coast, families went umpteen days without power or heat and New Jersey and New York students were kept out of school for a week or more.
In New York, 13-year-old Ryan Panetta is still displaced from his Queens home near the Rockaways that was destroyed by the storm. He is now living in a one-bedroom loaner apartment with his parents and three siblings, and commutes two hours each way to and from a temporary school -- but still doesn't miss a day.
"It's pretty hard. It's just adjusting to the new school, the long commutes in the morning to get to school, waking up really early to get ready for school and rebuilding the house. It's tough," Ryan tells CNN as he wakes up at 5:30 a.m. "The house is destroyed and every time I look in there, it's like, 'Wow. I never thought a storm could do that much."
Damage to some schools in New Jersey is so severe that some may no longer be usable, according to state School Board Association officials.
"There is a strong possibility that [some schools] will be unusable as educational facilities for quite some time," Association President John Bulina wrote in a letter last month, according to The Star-Ledger. "Classroom supplies and equipment may have also been destroyed."
Ryan's temporary school at P.S. 13 now accommodates more displaced students with the same few resources: Classes have ballooned to 40 students each and cutbacks include gym classes and performing arts. But the Ryan is unfazed. Teachers call him a hardworking student with an "infectious attitude" and strong will to be at school despite being one of the students most adversely affected by Sandy.
"When something brings you down you gotta get up," Ryan told CNN.
Watch the full CNN report above to hear more about Ryan's plight and his heroic efforts to save his siblings and parents during the storm.
Before You Go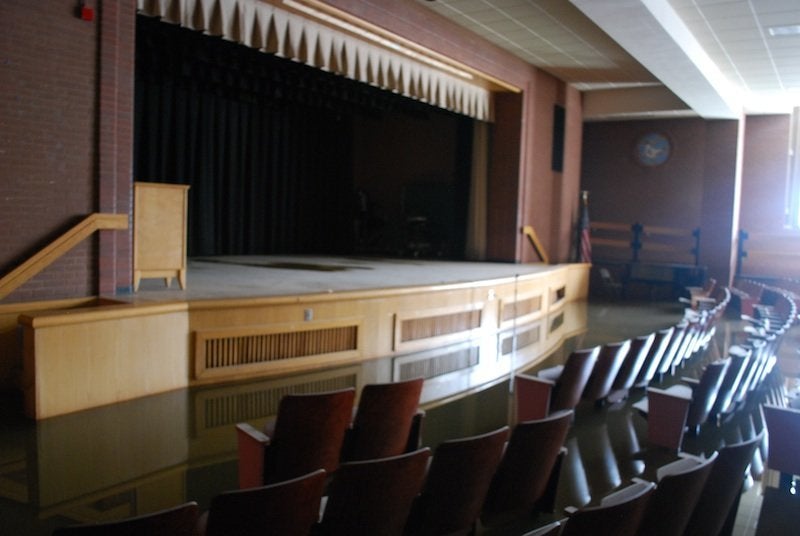 Hurricane Sandy Damage To New York City Schools
Popular in the Community