Unlike his character in "X-Men Origins: Wolverine," Ryan Reynolds doesn't need to keep his mouth sewn shut about "Deadpool" anymore.
An early version of the trailer debuted at Comic-Con and a teaser for it has already gone viral, but on Tuesday, Reynolds finally premiered the official Red Band trailer for the "X-Men" spinoff on "Conan." And (spoiler alert!), it was amazing.
The official trailer was slightly different than the one shown at Comic-Con, but it still had all the insane action, inappropriate language and DMX background music we've been waiting for.
To debut the trailer, "Conan" actually had to change its parental guidance rating to TV-MA for more mature audiences. Yup. You read that right: "more mature" audiences. Whoever came up with that distinction clearly doesn't know much about "Deadpool."
"Deadpool" is set to hit theaters in February 2016.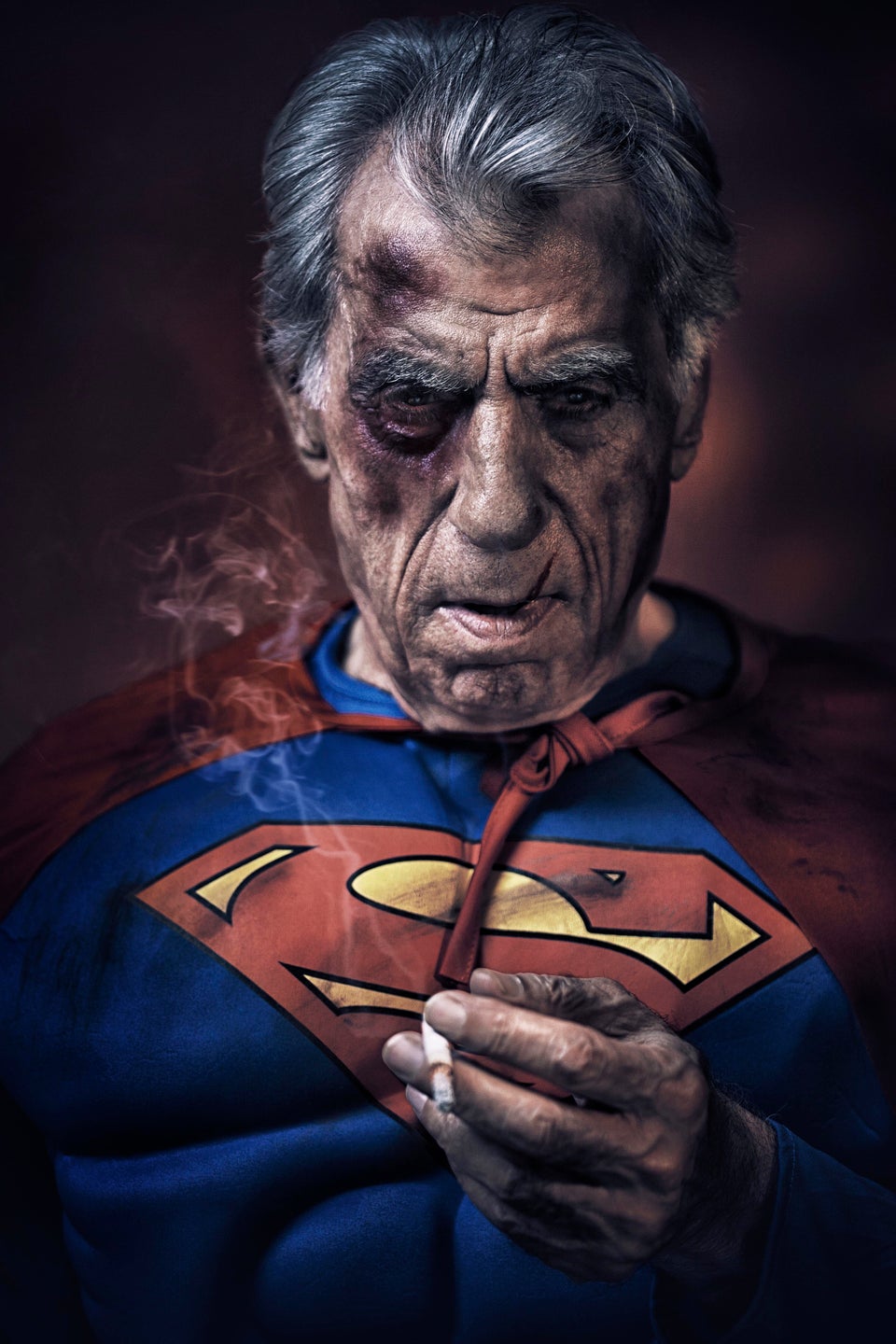 Photographer Imagines What Superheroes Would Look Like Retired
For a constant stream of entertainment news and discussion, follow HuffPost Entertainment on Viber.
Popular in the Community