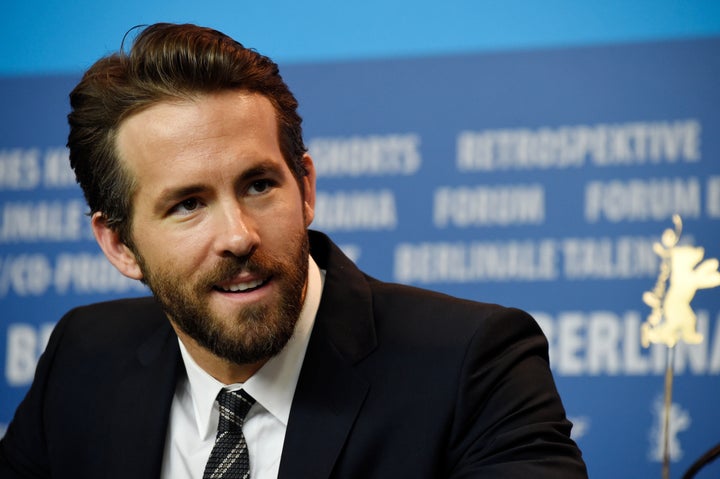 "My wife knows how to work a red carpet, I'll say that. Yeah, she might be the Beyoncé of red carpets." -Ryan Reynolds on Blake Lively, AOL Build, July 6, 2015
"She's the Michael Jordan of music to me. I've seen four of her shows, and thats what comes to mind every time ... She's Beyoncé; you can't really say she's 'the this of the that.' Honestly, she's the Michael Jackson of Beyoncés. -Ryan Reynolds on Beyonce, AOL Build, July 6, 2015
"Oh, I love Michael Jordan. He's like the Jennifer Lawrence of basketball players," Reynolds says, flipping on a TV screen that plays only looping footage of The Shot. "When I see that, I think, this guy. This guy is on the level of an actress serious enough to win an Academy Award, but laid back enough to eat cheeseburgers on the red carpet." 
"Jennifer Lawrence? Jennifer Lawrence is like the freaking Yo-Yo Ma of being a relatable contemporary celebrity. I mean every time she says a new smart thing about body image, it's like music to my ears. Specifically, Yo-Yo Ma's prelude from Bach's cello suite No. 1."
"Yo-Yo Ma! Yo-Yo Ma is amazing! He's like the Barack Obama of orchestral musicians who are so skilled they're mainstream famous, even though literally nobody cares about classical music. I was just listening to his 2013 Nancy Hanks lecture on how two different art forms colliding sparks the most potent creativity, and I thought to myself: 'Wow. The legacy of this cellist will be greater than the legacy of Bill Clinton, but not as great as the legacy of Abraham Lincoln.' You know?"
"Barack Obama. Oh my God, am I a Barack Obama fan. Honestly, to me he's like the Adele of Presidents you think would be fun to chat with about podcasts at a bar, and not just because Washington strategists crafted his public image to seem that way. The chill factor of Barack Obama, especially considering he makes tons of life and death decisions daily, is as genuine as the feeling behind Adele ballad 'One and Only.'"
"ADELE. Oh, Adele, Adele, Adele, Adele. Is it weird for me to say she's the Tom Brokaw of piano songs that explode my heart? Do people even like Tom Brokaw actually? He seems like a really powerful, beloved media type, but like, don't hold me to it. Kelly Ripa? Is that a better comparison? She's the Kelly Ripa of naming albums after the age she is when she writes them!"
"Kelly Ripa. Did you guys see her on "Broad City"? Kelly Ripa is like ... Honestly, she's like the Ryan Reynolds of making extremely hilarious guest spots that play against her public persona on indie darling comedy shows. In this context, Ryan Reynolds is known as a very prestigious drama actor. Like a modern day Marlon Brando."
"Ryan Reynolds, what can I say? Ryan Reynolds is like the Marlon Brando of comparing someone who's famous for one thing to someone who's famous for another thing."
PHOTO GALLERY
Celebrity Couples You Didn't Know About
To subscribe to our HuffPost Entertainment WhatsApp account:
1. Download WhatsApp on your phone.
2. Save this number, 347-334-1794, in your phone's contacts.
3. Text "POP" to that number via your WhatsApp account.
You can unsubscribe at any time by texting "STOP" to the same number.
REAL LIFE. REAL NEWS. REAL VOICES.
Help us tell more of the stories that matter from voices that too often remain unheard.