If Ryan Reynolds didn't know who his most devoted fan was before, he sure does now.
On Thursday, the actor happened upon a tweet that a die-hard "Deadpool" fan posted in March. But it wasn't any old fanboy tweet.
The Twitter post included a picture of the name "RYAN REYNOLDS" tattooed on the fan's bare butt, printed in black and red ink with Comic Sans font.
That butt belongs to 18-year-old Dustin, who spoke with The Huffington Post on the condition that his last name be censored ― unlike his rear end.
"As someone who's interested in pursuing acting as a career, Ryan Reynolds happens to be quite the inspiration of mine," Dustin told HuffPost. "I think he's an incredibly versatile and well-rounded actor and I hope I can get to that point one day as well. Not to mention, he's just a great dude; he's selfless, passionate, and hilarious."
When Reynolds' saw Dustin's bootyful tribute on Thursday, he reacted the way any mature person would ― with horror.
True to his Wade Wilson character, Reynolds read the tweet and tapped the "like" button.
"I honestly wasn't too surprised that he liked my original tweet because I've noticed that he likes fan's tweets sometimes," Dustin told HuffPost.
The reception Dustin got on Twitter after getting the actor's blessing made him determined to go through with his idea.
"After he liked my tweet, people were tweeting me ― not believing that I would actually do it," Dustin said. "So naturally, I had to."
Then Dustin took his request to tattoo artist Chris Bath at Cherry Hill Tattoo in Naples, Florida, and followed through with his pledge.
Dustin appropriately captioned the Twitter picture of his tattoo, "your wish is my command."
And if you're curious if Dustin regrets his decision to permanently mark his derrière with Reynolds' name, rest assured he's convinced he made the right decision.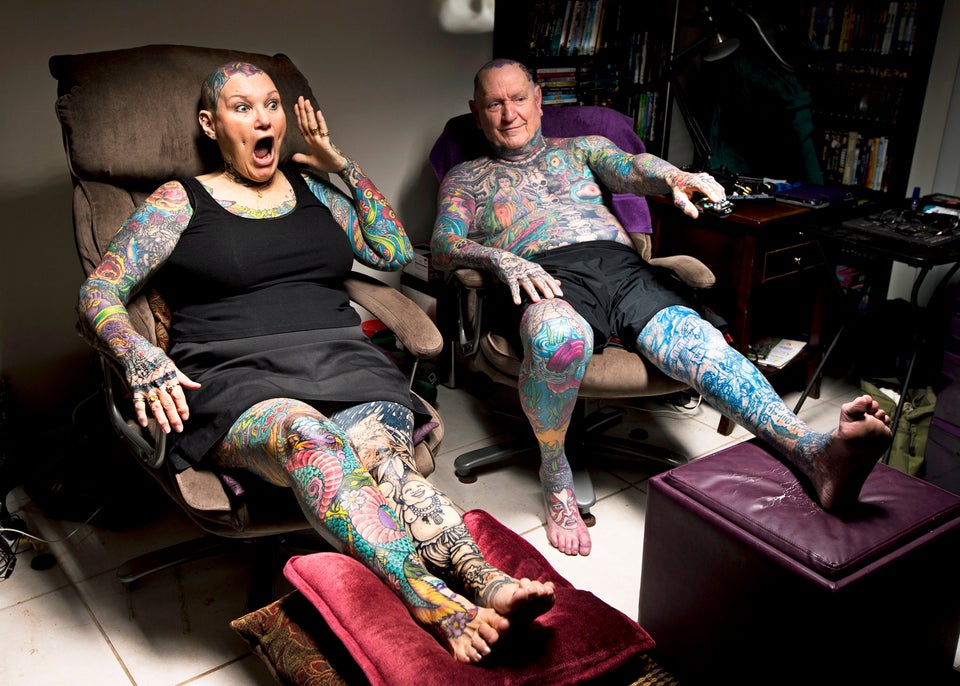 Most Tattooed Senior Citizens