During an appearance on Ellen DeGeneres' talk show in an episode that airs Tuesday, the "Deadpool" star chatted about what it's like to be a dad of two alongside actress Blake Lively, whom he married in 2012.
"I love it. It's really kind of made me a better person I think. I sort of miss being horrible," Reynolds joked.
The actor noted that raising his two daughters ― James, who will turn 4 later this month, and Inez, 2 ― comes with challenges. He also perfectly captured the true spirit of the average (exhausted) parent.
"It's hard. It's always a challenge ― two kids," he said. "I think of blinking now as tiny little breaks all day."
Reynolds is currently promoting the revamp of his hit film "Deadpool 2," which is coming back to theaters over the holidays as a PG-13 version titled "Once Upon a Deadpool." One dollar of every ticket purchased will go to the nonprofit Fuck Cancer, which is temporarily changing its name to the kid-friendly Fudge Cancer for the film's release.
Reynolds said he's glad families will be able to watch the movie together as he's one of the many parents looking for content to watch and enjoy alongside their kids. He also joked that he's just really over watching "Frozen."
"A lot of parents don't know this," he said. "If you play 'Frozen' backward, it's actually a shot-for-shot remake of 'The Exorcist.' That would obviously enrage a lot of parents."
"It's a dream, you know?" he said. "They're like my buddies. I love it."
Before You Go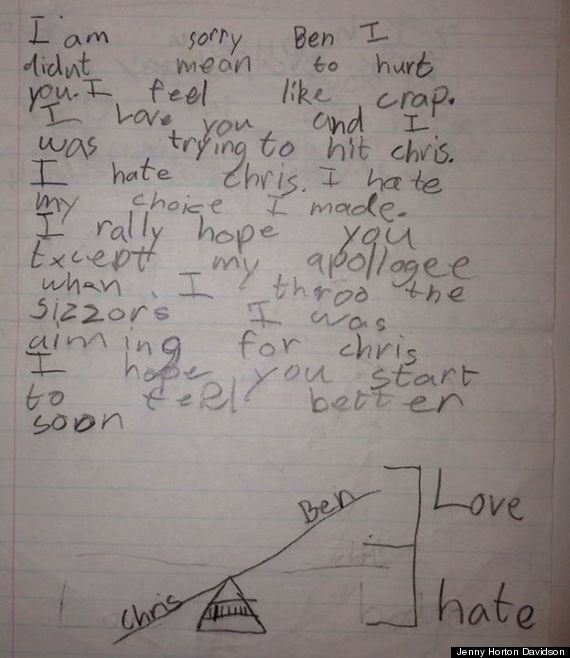 Cute Kid Notes