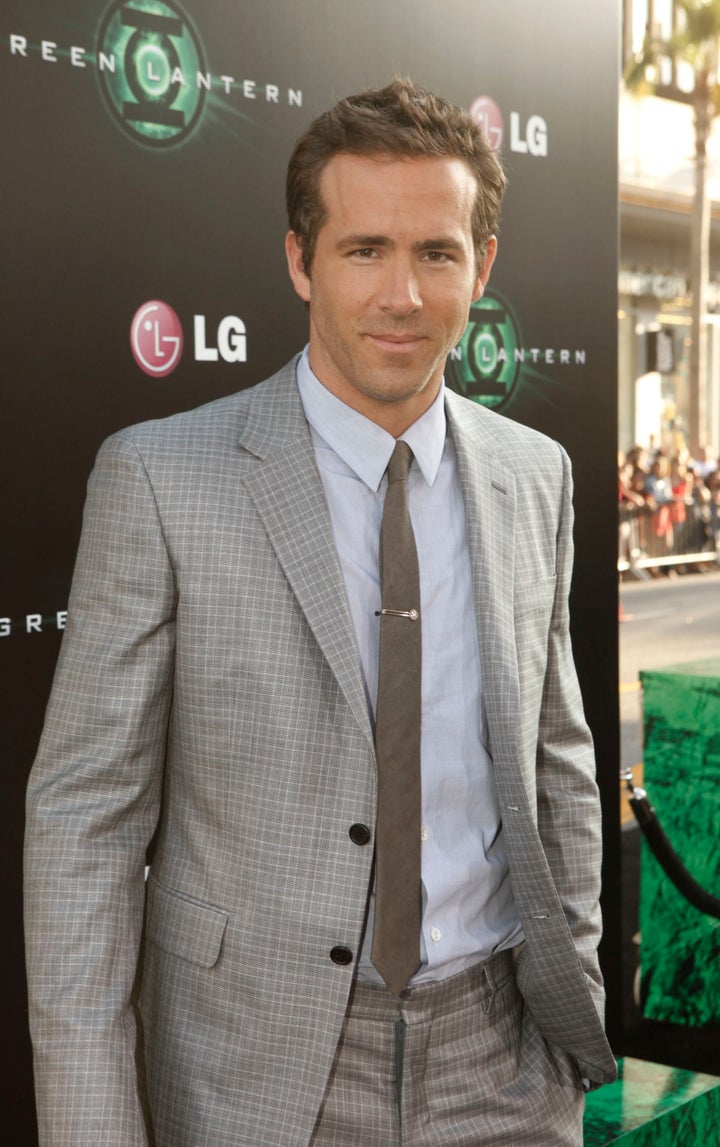 Ryan Reynolds is perhaps Hollywood's top leading man right now, an action super hero, comic force and romantic comedy man all in one. He's got two huge films coming out this summer in "The Green Lantern" and "The Change-Up," and has been named People's Sexiest Man Alive.
As it turns out, it wasn't always so easy.
Reynolds appeared on "Conan" on Thursday night to pimp his "Green Lantern" and discuss some of his less cool moments. Which involved his entire childhood, it seems.
"Up until I was like, 18, I looked like a Vietnamese girl," Reynolds laughed. "I remember, it took me a while that you could actually talk to girls. I remember during elementary school, I used to accidentally fall on [girls] during volleyball practice. And just a few years later, that's illegal. That's straight up inappropriate."
And it wasn't just the ladies he had a problem with in school; he was eventually kicked out of his high school by a vengeful principal, who hated him thanks to an old rivalry with his dad.
"My family, we just thought he had a doctorate in as*hole," he said of the mysteriously titled administrator.
As for "Green Lantern," Reynolds revealed that he did many of the stunts in the film, which didn't always work out in his favor.
"The director of the film was just allergic to stuntmen, which is terrible if you're me," he laughed. "I'm big but I'm fragile. I was getting tossed around a lot. I separated my shoulder on the movie -- I separate it a lot. I have to get surgery to fix it."
Earlier in the week, Reynolds said that while he was afraid at first, he did really love doing the stunts.
"I spent a pretty good portion of this movie in the air, in one fashion or the other," he told ReelzChannel. "I was hooked up to a number of different wires and rigs and all sorts of stuff to capture the correct movement and motion of actually flying through the air," he said. "We actually had to do it, we actually had to shoot me across the room at 200 miles per hour."
WATCH
:
Calling all HuffPost superfans!
Sign up for membership to become a founding member and help shape HuffPost's next chapter