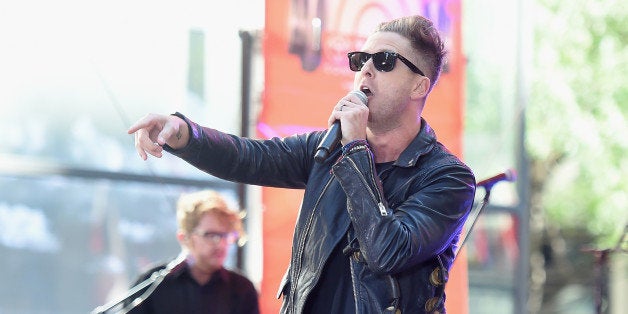 The film adaptation of Lois Lowry's iconic dystopian novel "The Giver" arrives in a few short weeks. Among the many fans of the book awaiting the release on the big screen is OneRepublic frontman Ryan Tedder, whose band penned a song for the movie's soundtrack.
During a visit to New York City, Tedder sat down with The Huffington Post at the Bowery Hotel to discuss the song, called "Ordinary Human," featured in the film and a promotional trailer.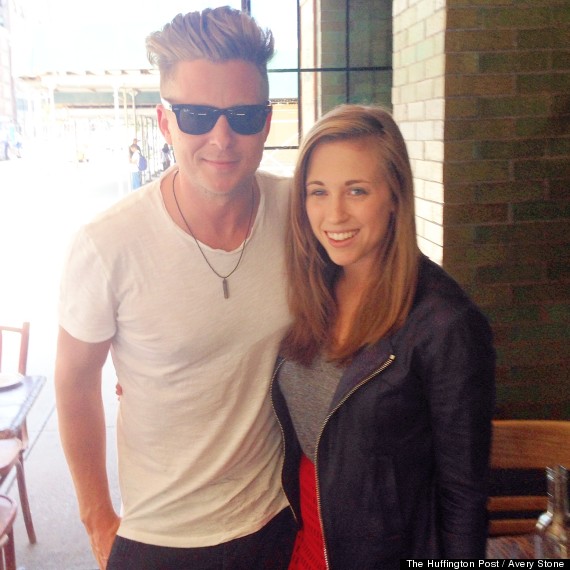 For Tedder, the band's involvement with "The Giver" came as a pleasant surprise; hand-picked by The Weinstein Company, Tedder didn't believe it at first.
"I'm very cynical about most things, and we're not -- I'm not -- a cultural darling," Tedder said. "We don't float across the covers of Us Weekly. People don't follow me shopping. So, when we get hand-picked for things, I always think, did somebody pass and we're the second choice, or did they really want us? But they did."
Once he viewed the film, though, the inspiration for the track came naturally.
"I saw the movie and it was incredible," Tedder said. "I told the producers I knew exactly what to do, and started writing 'Ordinary Human' that day."
In writing the track, Tedder strived for universal appeal and resonance, with equal consideration for the film's narrative.
"The idea [behind the song] is that I'm an ordinary human with ordinary ways -- but sometimes, I medicate," Tedder said. "And that's everybody. I was thinking about the days where you think, 'God, I feel like shit today, like a nobody -- I'm three drinks in and it's 3 p.m.' There are millions who relate to that. Medication can come in many, many forms."
There's another reason this project is special to Tedder: the book, "The Giver," holds a place in his heart. Ever since he was a child, Tedder has been an avid reader.
"At around 7 or 8, I started reading ferociously," he said. "I would always get those Scholastic newsletters, and I would go through and checkmark the books I wanted; 'The Giver' happened to be one. At that point, I'd read George Orwell's '1984' -- the quintessential dystopian book -- and 'The Giver' reminded me of that."
Calling all HuffPost superfans!
Sign up for membership to become a founding member and help shape HuffPost's next chapter
BEFORE YOU GO
PHOTO GALLERY
OneRepublic