Move over, Ryan Lochte. You're no longer the cutest Ryan at the Olympics. The Internet's new pick? He's not an athlete, but he's supporting Team USA all the way. It's Ryan Wieber, gymnast Jordyn Wieber's big brother. We love that he roots for his little sis in a big way -- but his good looks, winning smile and talent on the football field don't hurt, either.
Ryan, who graduated from DeWitt High School in Michigan this past spring, filmed Jordyn around the house in the months leading up to the Olympics. The resulting video captures their adorable dynamic perfectly, brotherly teasing and all.
"It's very hard to get where she is and I'm very proud of her and I can't wait for London. But no matter what happens, she'll still be my little sister," he says. Aww!
We're not the only ones obsessed with the older Wieber. Twitter users haven't been shy about expressing their crush!
"@RyanWieber1 is now the greatest thing to happen to twelve-year-old girls since sidewalk chalk," said @KerchekTraub.
And according to @MariaCross_, "Ryan Wieber > Justin Bieber."
Want your full fix of the older Wieber sibling? Click through the slideshow below for a glimpse into Ryan's life -- hanging out with his friends and his favorite Olympian.
Have you seen Ryan in the stands during Olympic coverage? Tell us in the comments below or tweet @HuffPostTeen!
Related
Before You Go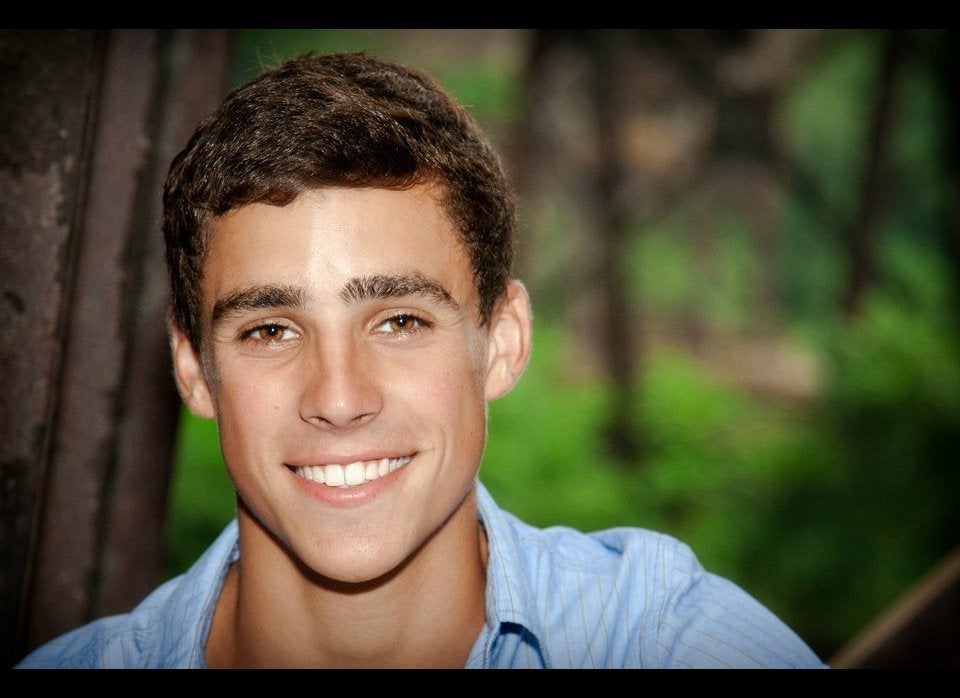 Why We <3 Ryan Wieber
Popular in the Community