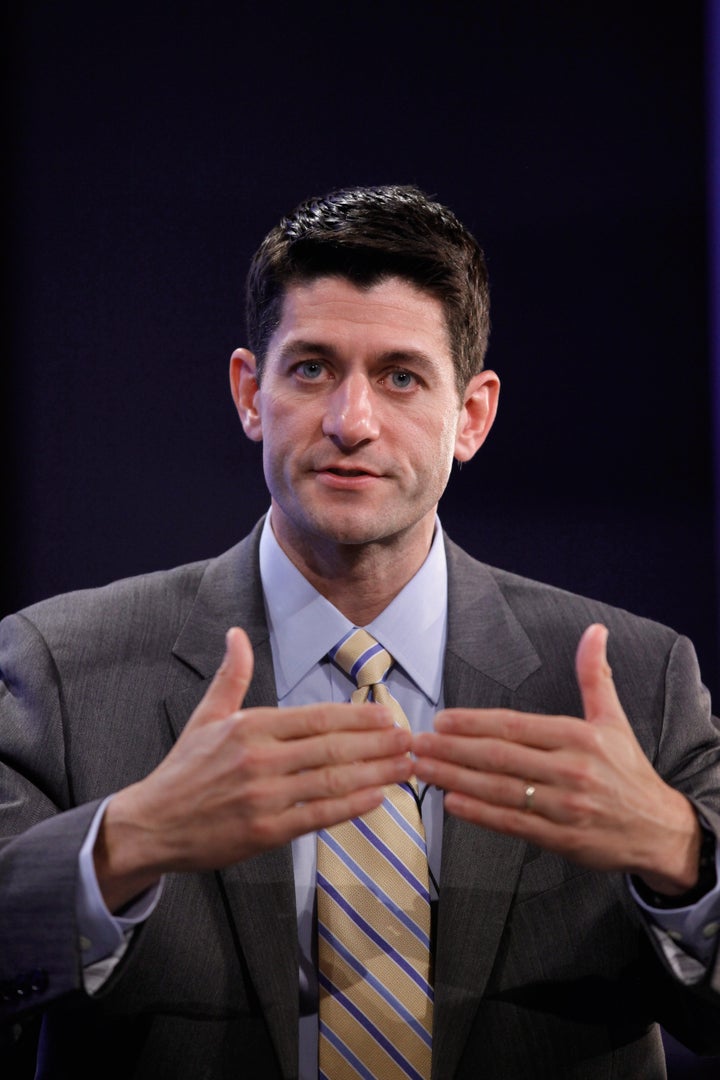 On Friday, Sen. Sherrod Brown (D-Ohio) became the latest to speak out against Ryan's blueprint, which the Chairman of the House Budget Committee drafted with the help of Brown's colleague, Sen. Ron Wyden (D-Ore.)
"This is dressed up and looks a little pretty -- a little lipstick on the pig here but it really is not much different than Ryan number one," Brown said Friday on the Bill Press radio show, according to The Hill. "Ryan gets this reputation as being this thinker that's got new ideas. It's just the same recycled privatization stuff that Gingrich did in 1995 with Medicare."
Here's how the Washington Post describes the difference between the Ryan-Wyden plan and Ryan's divisive original proposal, which would have changed Medicare into a voucher system:
Seniors would still receive a set amount of money from the government to buy insurance, as they would under the Medicare proposal Ryan included in the budget blueprint that passed the House last year. But the new approach would let that subsidy, known as premium support, rise or fall along with the actual cost of the policies -- creating more protection for seniors and saving potentially far less in the budget.
Ryan-Wyden also creates an insurance exchange that would allow Medicare recipients to choose from a variety of private insurance options. Some have expressed concern over this provision's ability to prevent "waste, fraud, and abuse," while others have said it will only weaken Medicare's "bargaining power," while making it a frailer overall market for the consumer.
"We are concerned that Wyden-Ryan, like Congressman Ryan's earlier proposal, would undermine, rather than strengthen, Medicare," said White House Communications Director Dan Pfeiffer. "The Wyden-Ryan scheme could, over time, cause the traditional Medicare program to 'wither on the vine' because it would raise premiums, forcing many seniors to leave traditional Medicare and join private plans. And it would shift costs from the government to seniors. At the end of the day, this plan would end Medicare as we know it for millions of seniors. Wyden-Ryan is the wrong way to reform Medicare."
Popular in the Community