WASHINGTON — Interior Secretary Ryan Zinke lost his manners during a visit to Bears Ears National Monument on Monday after being repeatedly questioned about why he hasn't spent more time talking with tribal leaders as part of his national monuments review.
"When are you going to meet with the tribal leaders?" she asks. "It's kind of unfair that you've only met with them for one hour, sir. Is there a reason why you're not listening to them more?"
After being twice ignored, Begay presses Zinke again. He turns around and walks up to the much-shorter Begay. Holding up his finger, Zinke forcefully says, "Be. Nice."
"I'm so nice," Begay replies.
"Be nice," Zinke says again. "Don't be rude. Thank you."
The video cuts off as Begay begins to fire back.
"I was scared, and my heart was racing," she said in a press statement. "It felt condescending and unnecessarily aggressive. I have no idea why asking a simple question to somebody who is on a listening tour would react so aggressively."
The Department of the Interior did not respond to HuffPost's request for comment on Tuesday.
Zinke's appearance on Monday was part of a four-day "listening tour" regarding two Utah monuments, Bears Ears and Grand Staircase-Escalante, that were designated by Presidents Barack Obama and Bill Clinton, respectively. One of Trump's executive orders directs the Interior Department to give a second look to all land monuments that cover more than 100,000 acres and were established since Jan. 1, 1996.
To be fair, Zinke has met twice this month with members of the Bears Ears Inter-Tribal Coalition, a group of five Native American tribes that co-manages the Bears Ears monument. The first meeting, in Washington, D.C., came after the coalition held a press conference to demand the Trump administration's attention and threatened to sue if Trump rescinded the designation. Zinke also met with coalition members on April 7 in Utah.
However, the interior secretary was touring the monument with people opposed to its designation, including Utah Gov. Gary Herbert (R) and members of the San Juan County Commission (Bears Ears is located in that county). He has also met with members of the state's all-Republican congressional delegation, who also oppose the monument. And comments made by Trump and Zinke hint at the direction the administration is likely to go.
"It is public land," Zinke said. "It was public land before the monument. It will be public land after the monument. What vehicle of public land is appropriate to preserve the cultural identity, to make sure the tribes have a voice and to make sure you protect the traditions of hunting and fishing and public access?"
The secretary was scheduled to visit Bears Ears again on Tuesday and Grand Staircase-Escalante on Wednesday. He has been given 45 days to give Trump a recommendation on Bears Ears and 120 days for all other monuments.
Before You Go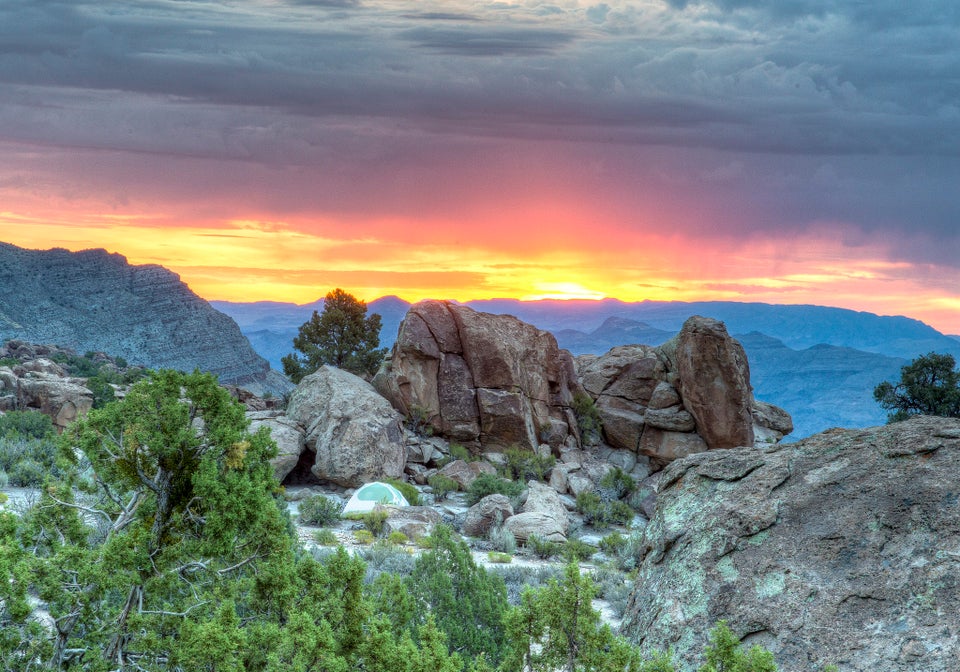 National Monuments Threatened By Donald Trump's Executive Order
Popular in the Community