WASHINGTON — Interior Secretary Ryan Zinke has again highlighted the number of birds that the spinning blades of wind turbines kill each year to deflect attention away from the Trump administration's fossil fuel-centric energy agenda.
"Every energy source has its consequences," Zinke said at a Senate energy committee hearing on Tuesday, after Sen. Catherine Cortez Masto (D-Nev.) asked why the administration is looking to cut funding for renewable energy projects. "Wind chops up birds."
But it was Zinke's department that in December slashed protections for migratory bird species, ruling that accidentally killing birds — be it with a windmill, power line or oil rig — no longer violates federal law. The Trump administration's interpretation of the Migratory Bird Treaty Act protects energy companies and other parties from prosecution for these unintentional, albeit not always unpredictable, deaths.
"Interpreting the MBTA to apply to incidental or accidental actions hangs the sword of Damocles over a host of otherwise lawful and productive actions, threatening up to six months in jail and a $15,000 penalty for each and every bird injured or killed," Daniel Jorjani, the Interior Department's principal deputy solicitor and a former Koch brothers adviser, wrote in the 41-page opinion issued Dec. 22.
The irony of any concern that Zinke expressed for feathered creatures on Tuesday was not lost on critics.
"You can't be against renewable energy, wind and solar, if you are for protecting birds," said David O'Neill, chief conservation officer at the Audubon Society. "And you can't be for protecting birds and be willing to effectively gut the Migratory Bird Treaty Act."
While wind energy is a "fairly minor contributor" to bird mortality, O'Neill explained, climate change poses a massive threat. In its 2014 climate report, the Audubon Society found that more than half of all North American bird species could lose more than 50 percent of their current range because of climate change by 2080.
David Hayes, the Interior deputy secretary under President Barack Obama, tweeted that Zinke's statements on Tuesday were "so hypocritical."
It is true that wind turbines are problematic for birds. But the figure Zinke cited earlier this month — 750,000 deaths per year — is exaggerated, as Axios noted in a fact-check.
During Tuesday's hearing, Zinke addressed the backlash he'd received the last time he floated the 750,000 statistic. He referenced a study that he said found wind farms kill over 800,000 bats and 573,000 birds annually, again noting that "wind chops up a lot of birds."
"It kills all the birds," he said in a 2012 radio interview. "Thousands of birds are lying on the ground. And the eagle. You know, certain parts of California – they've killed so many eagles. You know, they put you in jail if you kill an eagle. And yet these windmills [kill] them by the hundreds."
The reality is birds have far bigger problems than wind turbines. In the United States alone, domestic and feral cats kill between 1.3 billion and 4 billion birds each year. Power lines kill anywhere from hundreds of thousands to 175 million birds annually, while communication towers kill between 4 and 50 million, according to a 2005 study by the U.S. Forest Service.
A 2006 Fish and Wildlife Service study estimated that up to 2 million birds die each year after landing on fluid-filled waste pits at oil production operations.
The Migratory Bird Treaty Act has protected more than 1,000 species of migratory birds, including eagles, terns, sandpipers and geese. It prohibits anyone from pursuing, hunting, capturing, killing or possessing wild birds covered by the law, or their parts, without proper permits. Misdemeanor violations of the law can result in as much as six months in jail and fines of up to $15,000.
The re-interpretation of the law late last year by the Trump administration reversed a January 2017 ruling by the Obama administration, which concluded that the 1918 law also applied to incidental wounding, killing or trapping of birds.
Before You Go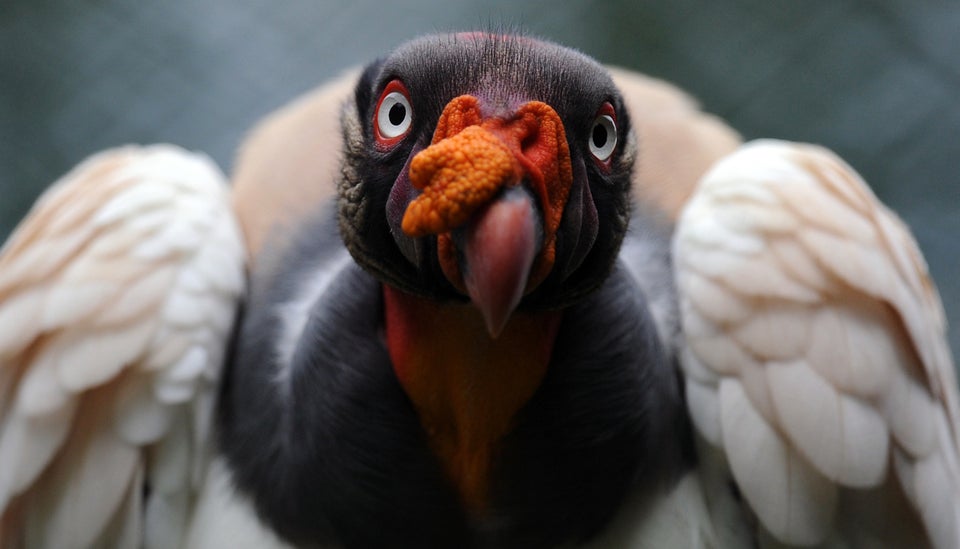 Beautiful Birds
Popular in the Community