WASHINGTON — On March 3, just one day after arriving at his new post on horseback and wearing a cowboy hat, Interior Secretary Ryan Zinke addressed his staff at the agency's Washington headquarters. He spoke of building teamwork, having the right tools for the job and needing to reorganize the department for future challenges.
The former Montana congressman and Navy SEAL also vowed to "fight" his boss, President Donald Trump, on the looming Interior Department budget cuts.
"I'm going to fight for the budget," Zinke told his employees. "I looked at the budget. I'm not happy. But we're going to fight about it, and I think I'm going to win at the end of the day and make sure that our values are articulated, too."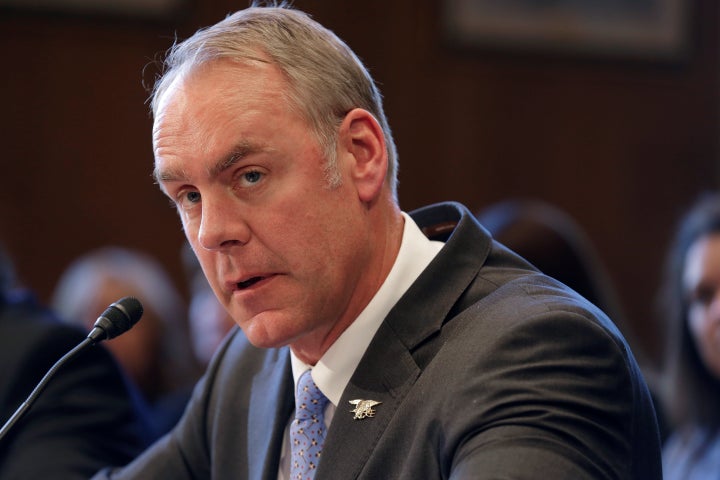 At that time, the Trump administration was looking to slash 10 percent of the agency's budget, as E&E News reported. On Thursday, however, the White House unveiled its "America First" budget proposal, which calls for cutting the Interior Department's budget from $13.2 billion to $11.6 billion — a 12 percent decrease.
Despite the situation appearing to worsen, Zinke's tone suddenly improved.
"Before serving in government," Zinke added, "I served on the front lines for 23 years as a military officer. I can say for certain that this budget allows the Interior Department to meet our core mission and also prioritizes the safety and security of the American people. From supporting tribal sovereignty and self-determination across Indian country to investing more than $1 billion in safe and reliable water management in the western U.S., to budgeting for wildland fire preparedness and suppression, and streamlining access to the energy resources America needs, this budget enables the Department to meet its core mission and prioritizes programs that will put Americans' security first."
What changed over the last two weeks, or whether Zinke put up a fight, remains unclear. Responding to The Huffington Post's request for comment on Thursday, an Interior spokesperson forwarded Zinke's statement. The spokesperson did not address HuffPost's specific questions related to Zinke's sudden support or whether he had pushed for more money.
The Trump administration's blueprint for the Interior Department calls for increased funding — how much, it doesn't say — for energy development on public lands; eliminating "unnecessary, lower priority, or duplicative programs"; and a $120 million reduction in land acquisition funds.
Among the priorities Zinke spoke of during his address at Interior headquarters was America's aging infrastructure.
"We need to focus on making sure we repair and be the good stewards," he said. "So we're behind on infrastructure. I'm going to ask the president for the whole enchilada to make sure that we focus on rebuilding our parks and make sure the refuges out there have what they need."
Trump's budget seeks to ensure National Park Service assets "are preserved for future generations by increasing investment in deferred maintenance projects," the proposal says, while reducing funds for other agency construction and maintenance programs.
For whatever reason, Zinke appears to be on board with his boss's proposal for an agency he's run for a little over two weeks. But some of Zinke's biggest supporters are far from optimistic.
Land Tawney, president and chief executive of Backcountry Hunters and Anglers, a Montana-based nonprofit dedicated to protecting public lands and preserving America's tradition of hunting and fishing, told The Huffington Post he's "very disappointed" with the proposed 12 percent cut. "It's not a good starting point," he said, and would further erode an agency that has been "starved."
As for Zinke, Tawney said his group is looking for him to "use his bully pulpit and work with Congress to come up with a budget that actually makes sense" and gives the agency what it deserves.
"I don't think we're done yet," Tawney added. "And I think that's kind of the way we're looking at it. We're super disappointed, but this is just the first kind of step. And we think that there's other opportunities for Mr. Zinke to step up and be helpful."
The Theodore Roosevelt Conservation Partnership, a Washington, D.C.-based nonprofit that advocates for public land access, also criticized the Trump administration's proposed budget cuts, which it said would be devastating for natural resources and rural American communities.
"Gutting the programs and agency funding that helps conserve fish and wildlife and our sporting traditions is no way to support the rural and local economies that need outdoor recreation dollars most," Whit Fosburgh, the group's president, said in a statement. "Ignoring the real benefits of investing in conservation will erode the foundation of hunting and fishing — public access and quality places to pursue our traditions."
The Theodore Roosevelt Conservation Partnership declined to comment on Zinke's reaction to Trump's proposal.
Before You Go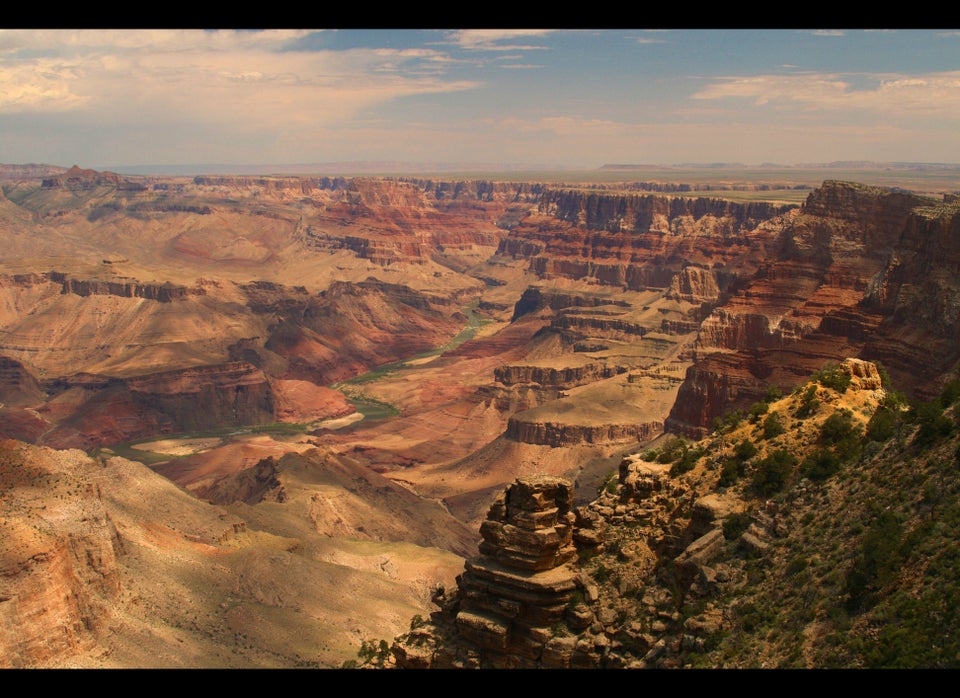 Ten Best U.S. National Parks
Popular in the Community