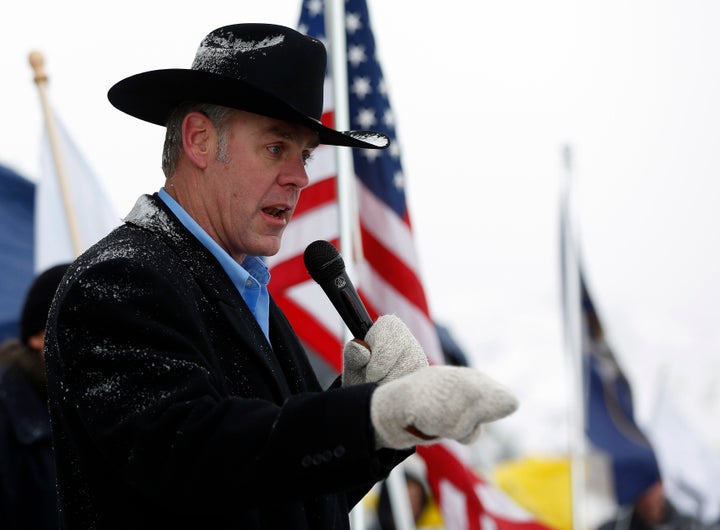 Cutting environmental regulations appears to be high on President-elect Donald Trump's list of priorities, as he stacks his proposed Cabinet with climate science deniers and fossil fuel executives. To environmental advocates, it's like "asking the fox to guard the henhouse."
Yet, at least for now, Rep. Ryan Zinke (R-Mont.), his apparent pick to lead the Department of the Interior, has the green lobby seeing a little less red.
Sure, the freshman congressman, who would oversee the National Park Service as well as drilling and mining on federal and tribal lands, has a spotty record of flip-flopping on climate change. But he has opposed selling off public lands and supported wildlife conservation.
"By offering Rep. Ryan Zinke ― a sportsman and proponent of keeping public lands public and investing in conservation ― the position of Secretary of the Interior, President-elect Trump is signaling that he intends to keep his promises to America's hunters, anglers, and outdoor enthusiasts," Collin O'Mara, president and CEO of the National Wildlife Federation, said in a statement.
Perhaps the other contenders floated by Trump's team ― as well as the president-elect's other Cabinet nominees, who are by and large climate deniers ― lowered the bar. Among those considered for the Interior Department were oil executive Forrest Lucas, venture capitalist Robert Grady, oil and natural gas magnate Harold Hamm and former Alaska Gov. Sarah Palin (R), whose demand for oil drilling in wildlife preserves popularized the phrase "drill, baby, drill."
"Of the short list of finalists who President-elect Trump was reportedly considering for Secretary of the Interior, we believe Rep. Zinke has the most balanced track record when it comes to conserving our nation's lands, waters and wildlife," said Bob Irvin, president of the nonprofit American Rivers. "However, we have serious concerns about some of the views he has expressed on expanding logging, mining, and oil and gas drilling on our public lands, and we are disappointed that he has consistently opposed efforts to restore protections for clean water and combat climate change."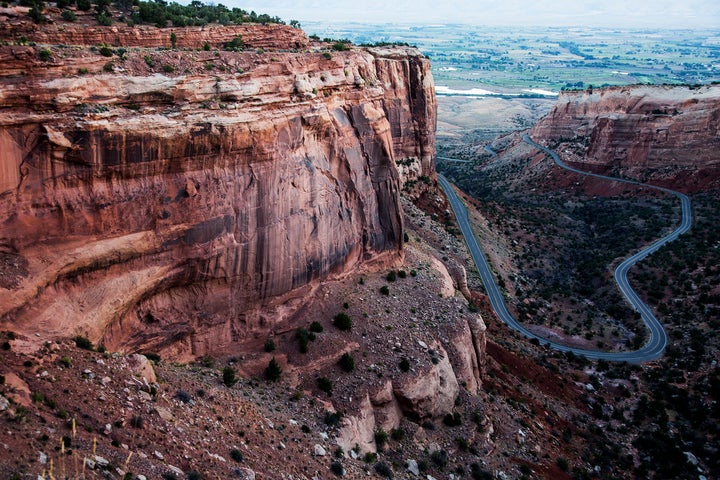 Zinke, 55, has consistently voted against environmentalists. He scored a rock-bottom 3 percent on the League of Conservation Voters' ranking. Zinke's voting record earned him a spot on the "anti-parks caucus," a group of lawmakers identified by the left-leaning Center for American Progress as dangerous to the future of the nature preserves.
He acknowledged as recently as last year that the climate is changing, though he questioned the scientific consensus that humanity's rampant burning of fossil fuels is responsible. He positioned himself as a major ally to the coal industry in his state.
"Zinke has taken hundreds of thousands of dollars in contributions from the oil and gas industry, appears to be a climate skeptic, and has voted over and over against protecting our public lands from the fossil fuel industry," Wenonah Hauter, executive director of Food & Water Watch, said in a statement.
Zinke may not be as egregious a choice as Oklahoma Attorney General Scott Pruitt ― who once signed his name to a letter, written by an oil and gas company's lawyers, criticizing the EPA ― to lead the Environmental Protection Agency. But, for some, he's just another part of what's shaping up to be one of the most knowingly anti-environment administrations in recent history.
"Trump is on record calling climate change a hoax, and his proposed Cabinet is filled with climate deniers, oil and gas industry shills, and hateful bigots," said Greenpeace climate campaign specialist Diana Best. "Climate-denying Montana congressman Ryan Zinke will fit right in."
Popular in the Community