The approach was both rookie and reckless, according to former Interior officials. In the end, the Alaska senator stood her ground, joining two other Republican senators in defeating a "skinny" repeal of the Affordable Care Act early Friday morning.
The issue began when Murkowski voted Tuesday against a measure to begin debate on a health care bill. President Donald Trump used Twitter the next day to voice his dissatisfaction, saying Murkowski "really let the Republicans, and our country, down."
On Wednesday night, the Alaska Dispatch News first reported that Interior Secretary Ryan Zinke had phoned Murkowski and fellow Alaskan Sen. Dan Sullivan (R) following Tuesday's vote. Zinke delivered a "troubling message," indicating that Murkowski's defection could jeopardize future Alaska projects, in particular those involving energy extraction, Sullivan told the paper.
In other words, Zinke wanted Murkowski to fall in line ― or else.
But what Zinke and Trump apparently failed to consider before issuing the apparent threat is that government is a two-way street — and Murkowski has a great deal of influence. As chairwoman of both the Senate Energy and Natural Resources Committee and the Senate Appropriations subcommittee on Interior, Environment, and Related Agencies, Murkowski has oversight over the Interior department and its funding. That puts her in a unique position to either advance or obstruct the administration's energy priorities.
Alaska is among the nation's largest producers of oil and gas, and will likely prove key to the administration's push for "energy dominance." If the administration were to follow through on its warning, it would likely involve reversing course on opening additional areas of the state to energy development — a move at odds with its own policies.
"It's like, 'Don't move, I'm going to shoot myself,'" said Pat Pourchot, who worked as special assistant for Alaskan affairs under two interior secretaries, Sally Jewell and Ken Salazar.
Zinke and Murkowski both support increased fossil fuel production in and around Alaska, and appear to have a lot to gain by working collaboratively.
The Trump administration is looking to expand offshore drilling and open up currently protected areas of the Arctic and Atlantic Oceans to oil and gas development. And Zinke signed a secretarial order May 31 to "jump-start" oil production in Alaska, including in the Alaskan National Wildlife Refuge. During a trip to the state in May, Zinke posted a photo showing him, Murkowski and several others standing alongside the Trans Alaska Pipeline.
Last month, the Interior Department also took a first step toward allowing a controversial road to be built through Alaska's Izembek Wildlife Refuge — a project the Obama administration refused to green light and which Murkowski strongly supports.
The administration probably could not follow through on its threat without negatively impacting its own interests, said Kate Kelly, who served as the communications director and senior adviser under Interior Secretary Jewell.
The Interior Department did not respond to HuffPost's request for comment.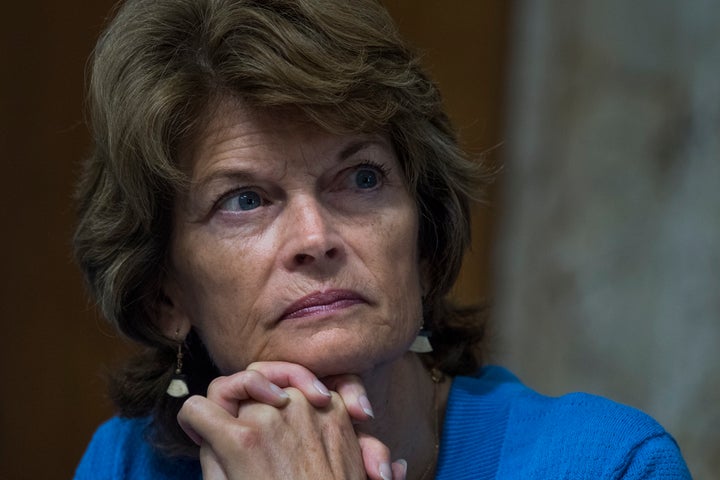 Experts also noted that it was bizarre for an Interior secretary ― whose job it is to manage some 500 million acres of federal land, including 59 national parks ― to call sitting senators to relay a vague-but-threatening message over a vote on an issue unrelated to the agency.
"There are so many things that seem to make this a pretty novice move," said Kelly. "Murkowski is beholden to no one, so the calculation that she would be swayed by this phone call is an interesting one."
Pourchot couldn't recall anything like this happening in his six years at the department.
"I scratch my head," he told HuffPost. "I don't particularly favor our government acting like this — in these raw, retribution-type of scenarios. But also, I don't understand the politics of it for the Trump administration."
A third former Interior official echoed Pourchot's comments, saying they were not aware of any other Interior secretary calling in such a threat against a member of Congress. There were times that Zinke's predecessors would talk to a legislator in an attempt to calm or improve a situation, the former official said, but never to deliver a threat or antagonize.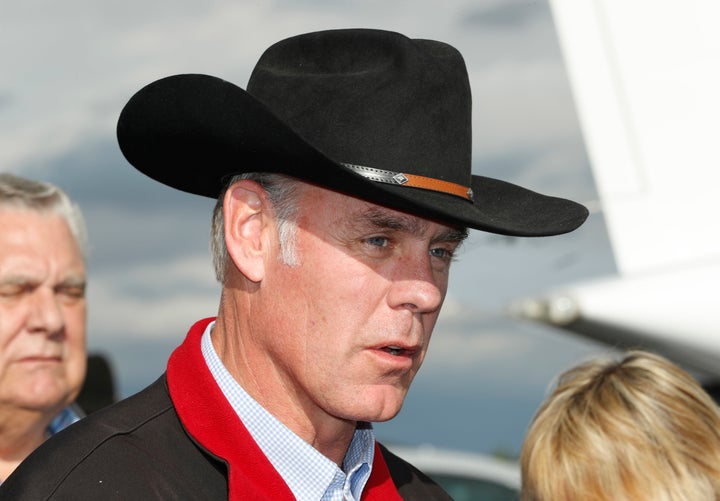 In an interview with Politico, Alaska Oil & Gas Association President Kara Moriarty called the threats "unfortunate."
"As the secretary has said, they want to have American energy dominance, and the only way to do that is through Alaska," Moriarty told the publication. "When the time comes when Alaskan energy projects are in front of Congress, I hope they are considered on their merits and not used as a political chits."
Murkowski has dismissed the idea that Zinke's phone call was a threat against her or her state. "He was just sharing the concern that the president expressed to him to pass on to me," she told the Associated Press, adding that she and Zinke have a "cordial, respectful and friendly relationship."
On Wednesday, however, Murkowski postponed indefinitely a Thursday hearing to consider several of Trump's nominations to the Interior and Energy departments. She did not offer a reason. And while some speculated it was meant to send a message to the Trump administration, Murkowski told CNN that was not the case and that the delay was to work out a "little bump."
In a post to Twitter, Dan Pfeiffer, a former senior adviser to President Barack Obama, speculated that Zinke's phone calls would result in an investigation by the inspector general and possibly the Department of Justice.
Richard Painter, the former chief White House ethics lawyer under George W. Bush, went a step further and called for Zinke to be removed from his post.
"Interior Department controls vast parts of our Country and cannot be allowed to use federal lands for an extortion racket," Painter wrote on Twitter. "Fire Zinke NOW."
A spokesperson for the Interior Department's Inspector General Office told Mother Jones it "does not have any plans to investigate the matter," but would assess a complaint if and when it received one.
Late Thursday, Rep. Raúl M. Grijalva (D-Ariz.), the ranking Democrat on the House Natural Resources Committee, and Frank Pallone (D-N.J.), the ranking member of the House Energy and Commerce Committee, sent a pair of letters to the Government Accountability Office and the Interior's Inspector General requesting investigations into whether Zinke and other administration officials are advocating for the Republican health care plan. The letters also request a formal determination regarding possible legal violations.
"Yesterday's phone calls by Secretary Zinke occurred shortly after President Trump's tweet expressing displeasure with Senator Murkowski, and just one day after DOE Secretary Perry generated concerns of impropriety with an editorial weighing in on the health care debate," Pallone and Grijalva wrote in their letters. "The close timing of these actions suggests an apparent pattern and organized effort within the Trump Administration involving the use of federal resources to advance partisan legislation."
Grijalva blasted Zinke in a statement earlier Thursday, saying "threatening to punish your rivals as political blackmail is something we'd see from the Kremlin."
Support HuffPost
The Stakes Have Never Been Higher
Popular in the Community