The new members of the volunteer panel were announced this week, just days after Zinke and the Interior Department hosted Ken Ivory and members of the American Legislative Exchange Council, a conservative nonprofit backed by Charles and David Koch that advocates handing over control of federal lands to states. Even the broad association between the Interior Department and the radical movement opposing federal land stewardship again raises questions about the seriousness of Zinke's public pronouncements on the issue.
Ken Ivory, a leader of the pro-land-transfer movement, is a former head of the right-wing think tank Federalism in Action's Free the Lands project, which has argued that getting public lands out of the federal government's hands is "the only solution big enough to tackle" today's economic challenges. In 2012 he introduced legislation demanding that nearly all federal lands in Utah ― some 30 million acres ― be turned over to the state. The bill was passed and signed into law, but the lands have remained under federal control.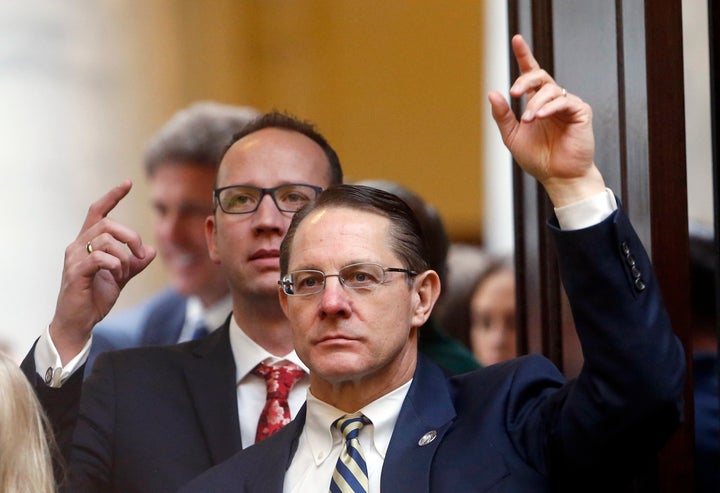 Reached by phone Friday, Ellis Ivory said he believes the amount of federally controlled land in Utah poses a "great challenge" for the state, one that "tends to limit" economic opportunities there. He added that while he understands his cousin's position, he is "not a crusader for it."
"I'm sort of in the middle of that issue, as far as where I stand," Ellis Ivory said. "I'm not so overconcerned about the states' rights to take over everything, maybe as my cousin is. But on the other hand, I understand his arguments and passion for trying to get more control in the state."
Yet in the past he provided financial support to his cousin's work. In 2012 he and his wife, Kathryn Ivory, made a $6,000 donation to a nonprofit called Where's the Line, America? Foundation, according to documents HuffPost obtained from Campaign for Accountability, a watchdog group based in Washington, D.C. Ken Ivory served as executive director of the group at the time of their contribution. The group focused on "educating the public and legislators about the proper role of State and Federal Government" through speaking opportunities and ALEC, according to a 2012 IRS tax return.
Ellis Ivory told HuffPost the donation was simply a gesture of support for a relative.
"It's not that I'm passionate. It's just that I was very sensitive to his family and his needs," he said. "That was what he was doing, and I admired his passion for that, even if I didn't 100 percent agree."
Ellis Ivory said that while they "come from the same Ivory tree," the two rarely speak. He added that he was unsure if he has discussed the subject with or even seen his cousin since the 2012 donation, echoing comments made by Ken Ivory during a pro-land-transfer speech in 2015.
"A lot of people jump to the conclusion because my last name is Ivory, I must be a developer," said Ken Ivory. "Just so you know, I'm not close enough to get a discount. I'm from the withered branch of the family tree clear over here."
In 2015 the Campaign for Accountability petitioned Utah's attorney general to investigate whether Ken Ivory committed fraud by using his position as a state lawmaker to solicit funds from county governments for his land transfer fight. He was cleared in the probe.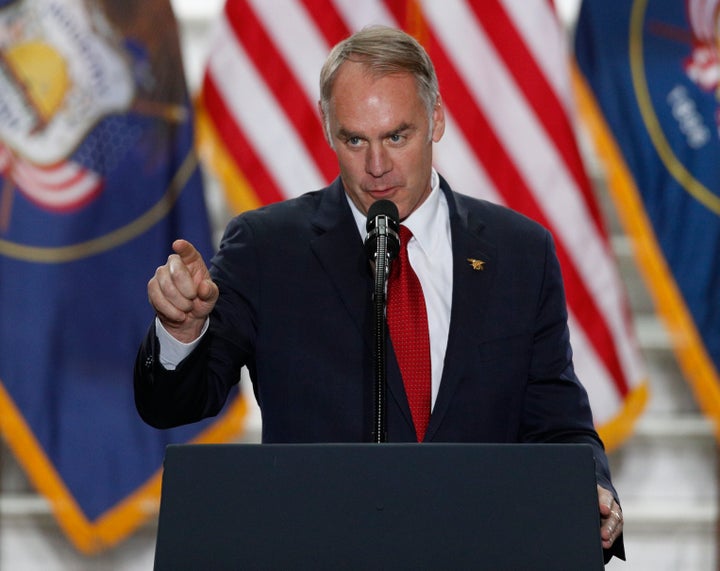 But under his watch the Bureau of the Land Management has proposed selling federal land in Utah ― not once but twice. In October the agency scrapped a short-lived plan to pawn off more than 1,600 acres that until recently were protected as part of Utah's Grand Staircase–Escalante National Monument, as HuffPost first reported.
There are approximately 640 million acres of federally controlled lands.
The new park advisory board replaces a panel that disbanded last year after nearly all its members resigned over frustrations with Zinke. In a statement at the time, Interior Department spokeswoman Heather Swift celebrated their departure, going as far as to accuse them of allowing a culture of sexual harassment to fester at national parks. The outgoing advisers called the claims "degrading" and "slanderous."
Zinke's picks for the board are mostly white men and people with business backgrounds. Appointee Billy Hewes, the Republican mayor of Gulfport, Mississippi, is the former national chairman of ALEC. And three are top GOP donors, each contributing more than $500,000 to Republican candidates and causes since the 2008 election cycle, as The Washington Post reported this week. Ellis Ivory and the other members of the board will advise Zinke and the National Park Service director on matters related to parks and other historic and natural sites.
Ellis Ivory, the founder Ivory Homes, Utah's largest homebuilder, serves as the executive director and board chairman of This Is the Place Heritage Park, a state park in Salt Lake City. He said he brings "a great love" of parks to the volunteer post.
"I'm very concerned about the future and the possibility that the funding, interest and support for all parks — state and federal — may continue to diminish. I'm here for that. I'm here to wave the flag for both our natural resources and our historic resources."
The Interior Department did not respond to a request for comment Friday.