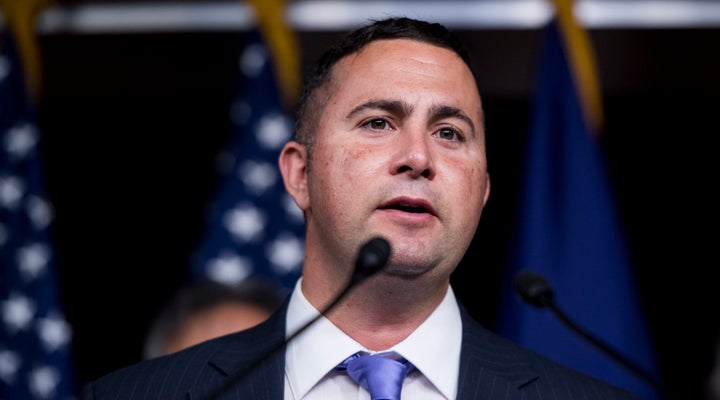 WASHINGTON — Despite Interior Secretary Ryan Zinke's announcement last week, the waters off the coast of Florida are still being considered for future offshore oil and gas drilling, according to the director of the Bureau of Ocean Energy Management.
At a congressional hearing Friday, Rep. Darren Soto (D-Fla.) asked acting BOEM Director Walter Cruickshank if Zinke was "getting ahead of the game" when he tweeted that he had taken Florida waters "off the table." 
"The secretary's statement stands on its own," Cruickshank told the House Natural Resources Subcommittee on Energy and Mineral Resources. "We are following the process and the secretary's decisions will be reflected in the proposed program decision."
"By 'stand on its own,' it just stands on its own but it's not an official action? Is that what you mean?" Soto questioned. 
"It is not a formal action, no," Cruickshank said. 
The acting director added later that Florida's coastal waters "are still part of the analysis until the secretary gives us an official decision." 
Zinke has given the people of Florida a false sense of security, Soto said at the hearing.
"As you can appreciate, many Floridians now believe that we are off the table, that there is going to be no offshore drilling because of that statement," the congressman said. "And that's not true. We still have to go through an analysis to determine whether that's going to happen or not."
A few days into the new year, the Trump administration released a sweeping plan to boost America's fossil fuel production that would make available for drilling leases roughly 90 percent of the U.S. Outer Continental Shelf, including huge swaths of the Atlantic, Arctic and Pacific oceans. The move drew instant outrage from both Democrats and Republicans. 
Less than a week later, just two days into a 60-day public comment period, Zinke announced that at the recommendation of Florida Gov. Rick Scott (R) — whom he called a "straightforward leader that can be trusted" — he would remove the state's coastal waters from the areas that could be leased for drilling. Zinke broke the news from Tallahassee after a brief face-to-face meeting with Scott, an otherwise staunch Trump ally who had pushed back against the offshore proposal even before it was officially revealed. 
In a Twitter post that same day, Zinke referenced Scott — who continues to deny the science behind climate change and has long supported drilling in and around Florida — in declaring that "local voices matter."
Many wondered if the announcement about Florida was a political stunt to help get Scott elected to the Senate this year. The governor is expected to challenge Sen. Bill Nelson (D-Fla.), a longtime opponent of offshore drilling.
Rep. Raúl Grijalva (D-Ariz.), the ranking member of the Natural Resources Committee, blasted the administration following Cruickshank's contradictory remarks. 
"Our nation's oceans and coastlines are being managed by an out-of-control administration with incompetent top leadership," Grijalva said in a statement. "Secretary Zinke's tweet either represents official policy, in which case he'll lose in court, or it doesn't, in which case he shouldn't have announced it in the first place. Both options are deeply embarrassing for this administration and unacceptable to the American people who demand better environmental stewardship."
Calling all HuffPost superfans!
Sign up for membership to become a founding member and help shape HuffPost's next chapter