WASHINGTON — Interior Secretary Ryan Zinke penned an op-ed for the conservative Washington Times this week that argued, among other things, that natural areas can actually benefit from the extraction of oil, gas and other resources.
"It's better for the environment that the U.S. produces energy," Zinke wrote. "We can responsibly develop our energy resources and return the land to equal or better quality than it was before extraction."
"I've spent a lot of time as a Navy SEAL in the Middle East, and I can tell you with 100 percent certainty it is better to develop our energy here under reasonable regulations rather than have it produced overseas under little or no regulations," he added, repeating a comment he made last week.
Setting aside the argument that producing energy in the U.S., rather than elsewhere, is less bad for the planet, HuffPost asked the Interior Department to elaborate on how exactly it improves the environment ― eventually making it "better quality."
"First I'd like to note that you're asking a question that is not based upon what the Secretary wrote," Interior Department spokeswoman Heather Swift wrote in an email on Thursday.
It is exactly what Zinke wrote.
Swift went on to describe two examples of successful reclamation projects. One, mining company BHP Billiton Ltd's cleanup of an area near Fruitland, New Mexico, created "a central water source" that "attracted ducks, geese, and other wildlife to an area that would normally not see animals without such a source," she wrote.
The other involved coal company Solar Sources Inc. reclaiming more than 2,500 mined acres into farmland near Cannelburg, Indiana. "The company has demonstrated how decompacted soil, properly handled and treated, increased crop yields for different species," Swift wrote.
Those two projects are noteworthy for reclaiming areas disturbed by mining operations. But reclamation is not the same as restoration ― the former returns land to a suitable condition for use, while the latter returns land to what it was before.
And the implication that the land is "better" than it was before extraction is, at the very least, debatable.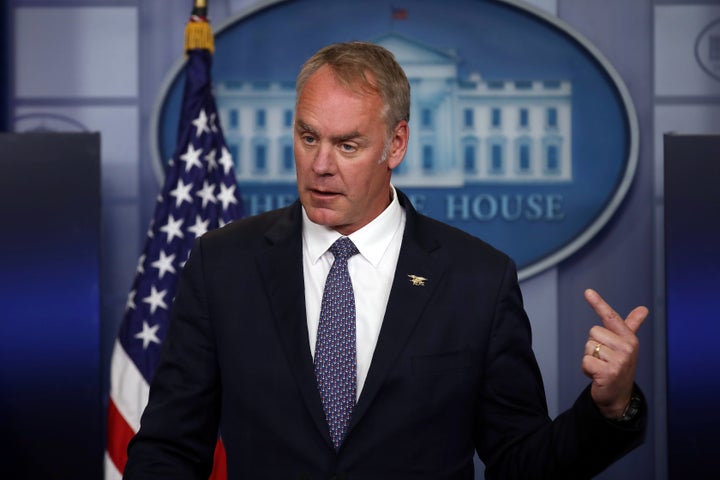 Jenise Bauman, a restoration ecologist and professor at Western Washington University's Huxley College of the Environment, told HuffPost she's seen many successful reclamation projects. The bottom line, however, is the ecosystem is not what it once was. As for whether a site is "better," she said, that depends on how you define the word.
"What is 'better than?' What does that even mean?" Bauman asked. "That depends. Is the goal [that] you're going to be able to feed half the nation or preserve the water resources there post-restoration? I don't know. But it's not an old-growth forest, if that's what was in place [before]."
The "quality" of a piece of land depends on the desired use, said Richard Stehouwer, a professor of environmental soil science at Pennsylvania State University. For example, if a community is interested in having a lake and the reclamation adds one, you could argue the area is better. But it certainly isn't what it was.
"To say that you can go into an undisturbed landscape and extract coal and then return it to that prior undisturbed condition, I don't think that can be done," Stehouwer said.
He added that the coal industry is doing a better job than it was before the passage of the Surface Mining Control and Reclamation Act, a 1977 law that regulates surface coal mining activities.
Zinke's assertion, however, is "obviously trying to give the impression that things can be done without any problem, and I don't think that's true," Stehouwer said.
Athan Manuel, director of the Sierra Club's Lands Protection Program, said improving a site beyond what it was before being mined or drilled would be a scientific breakthrough.
"I don't know why [Zinke] thought he could say that with a straight face and no one would notice," Manuel said. "It's obviously patently false that you can improve a natural area with an oil rig or an open pit."
"From any kind of standpoint, whether you're talking about physics or artwork — no one is going to go out there and say, 'Oh look at this beautiful vista with an oil rig on it. I'm going to come back and paint this at sunset,'" he added.
"To say that you can go into an undisturbed landscape and extract coal and then return it to that prior undisturbed condition, I don't think that can be done."
Citing his hero Theodore Roosevelt ― to whom he compares Trump ― Zinke echoes many of the Trump administration's talking points in his op-ed, describing the Interior Department's new mission to end "job-crushing energy regulations" that have become "a tool of political advocacy rather than public interest."
He also appears to take a swing at former President Barack Obama's environmental policies by arguing that "being a good steward of our land and resources does not mean locking it up."
But Manuel said it's not protections that lock up land ― it's leasing areas for drilling or mining.
"The opposite is true," he said. "When you lease an area to an oil company, you can't go birding on it, you can't go hiking on it. They put a fence around it and the public doesn't have any access to it. They want to lock these areas up just for the fossil fuel industry to exploit. And these areas don't get improved when that happens."
Manuel said Zinke's editorial reminded him of James Watt, President Ronald Reagan's controversial interior secretary who pushed to increase mining and oil and gas drilling in national forests and on other federal lands in the 1980s.
Zinke also writes that the Trump administration's push for energy independence will add thousands of jobs and "generate billions in revenue for the American taxpayer." But the focus on fossil fuels, at a time when oil and gas prices are relatively low, proves the administration's agenda is ideologically driven, Manuel said.
"When you lease an area to an oil company, you can't go birding on it, you can't go hiking on it. They put a fence around it and the public doesn't have any access to it."
Since taking office, Trump has moved quickly to unravel Obama-era regulations meant to reduce the United States' carbon footprint and fight climate change. He had proposed deep budget cuts to the Environmental Protection Agency and other scientific agencies, and has signed executive orders that aim to increase fossil fuel production.
He's also vowed to pull the U.S. out of the Paris Agreement, the landmark climate accord in which nearly 200 countries committed to slashing carbon emissions. White House sources tell HuffPost that a withdrawal could happen as early as next week.
Last week, Trump signed an executive order aimed at opening protected areas of the Arctic and Atlantic oceans to oil and gas development. Zinke celebrated the move, saying it "will cement our nation's position as a global energy leader and foster energy security for the benefit of the American people without removing any of the stringent environmental safeguards that are currently in place."
Cassady Craighill, a spokeswoman for Greenpeace, said that instead of being a watchdog of the fossil fuel industry, Zinke "simply regurgitates the talking points of oil and gas executives while carving up this country into corporate giveaways."
Before You Go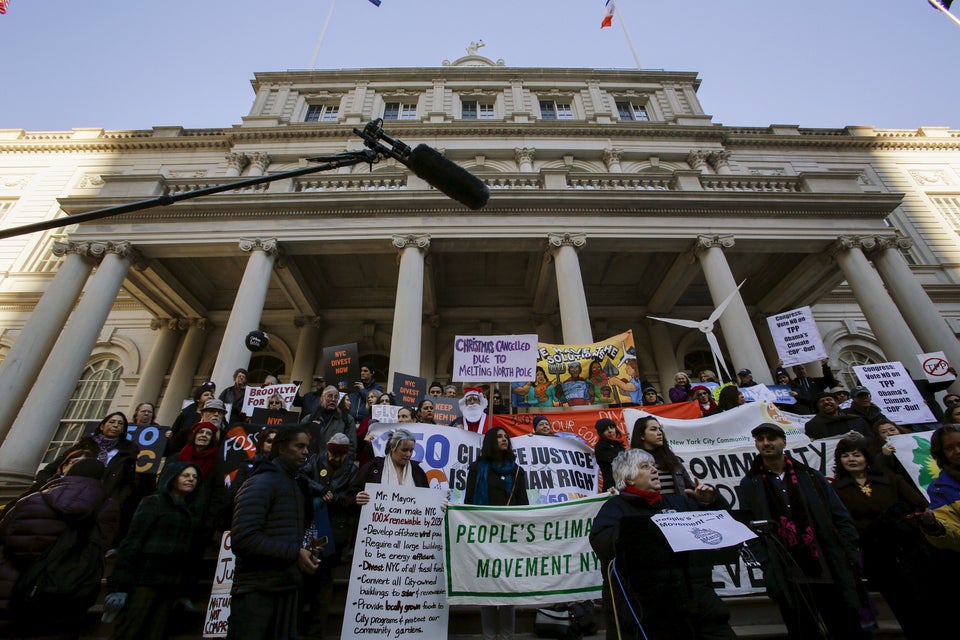 What You Can Do Right Now To Stop Donald Trump's Dangerous Climate Agenda
Popular in the Community