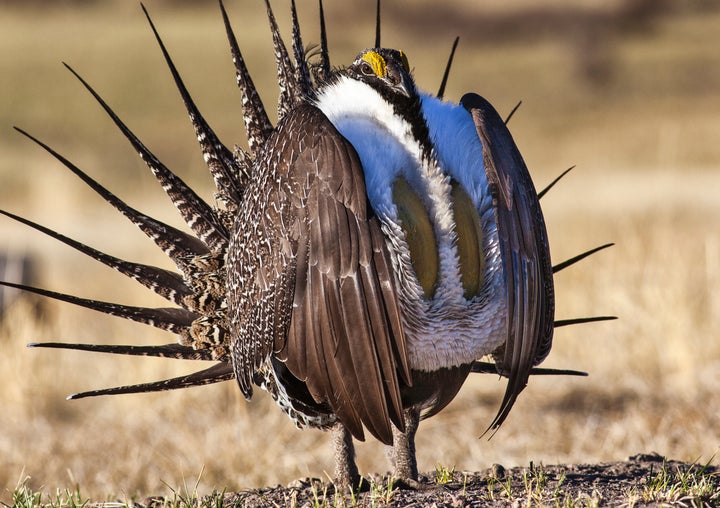 WASHINGTON — The Trump administration has called for a review of an Obama-era conservation plan for the greater sage grouse, a move that appears partially aimed at opening up more of the declining gamebird's habitat to oil and gas development.
Interior Secretary Ryan Zinke told reporters on a call Wednesday that the secretarial order he will sign Thursday will establish a team to review conservation efforts and make management recommendations within 60 days. The goal, Zinke said, is to improve collaboration between federal agencies and 11 Western states to ensure continued protections of the imperiled bird, while providing states with "greater flexibility" to pursue opportunities for energy development and job growth.
"There have been some complaints by several of the governors that their ability to use federal lands — whether it's for oil and gas, recreation, timber, across the board — that some of the heavy handedness on habitats don't allow for some of those uses, and they've come up with what they believe are innovative plans and workarounds," Zinke said. "And we certainly want to work with states if that's their desire to do that."
Zinke added there is "a lot of mistrust" and "anger" in communities that feel they haven't had a voice.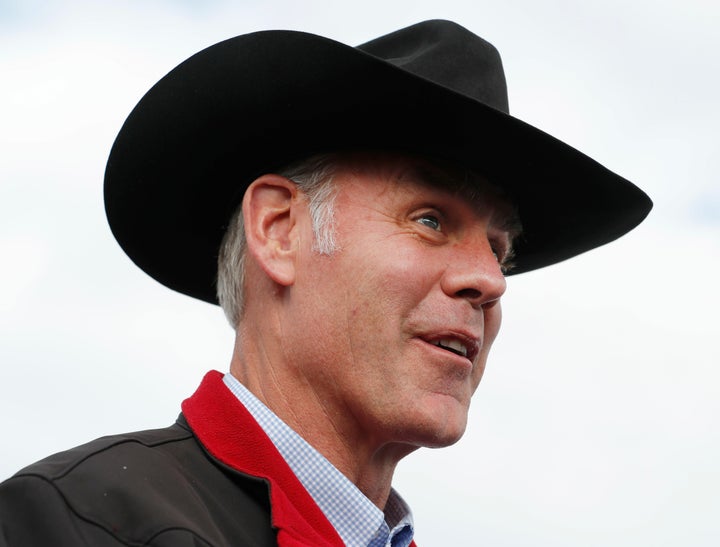 Sage grouse, a ground-dwelling game bird with an elaborate mating ritual, used to number in the millions. Loss of sagebrush habitat from development and invasive plant species has decimated the bird population, now estimated between 200,000 and 500,000 individuals. Their current range spans some 257,000 square miles across 11 Western states, less than half of the species' historic range.
But the decision was criticized from both sides, with environmentalists arguing it would not do enough to protect the native bird, and oil, gas and mining interests saying it would hinder development.
Zinke said Wednesday that "no party that I know wants the sage grouse to be listed" under the Endangered Species Act, and "no party that I know doesn't want a healthy population of sage grouse out West." He said the review would consider focusing management policies more on populations, rather than habitat, and look at innovative technologies, including drones to obtain more accurate population courts.
Conservationists quickly slammed Zinke's decision.
Jim Lyons, a senior fellow at the Center for American Progress and a former Interior Department official, said in a statement that the review could "compromise years of collaboration" and "appears to be a thinly veiled and unnecessary attempt to open up important habitat to oil and gas drilling, jeopardizing the important balance and flexibility offered in the existing plans."
Bobby McEnaney, of the Natural Resources Defense Council, said Zinke has found a new way to imperil the bird species — via executive action.
"Forget climate change, expanding land developments, or ongoing impacts from the fossil fuel industry," McEnaney said in a statement. "By single-handedly upending this agreement, Secretary Zinke might just have landed the decisive blow to the sage grouse, and the unique sagebrush habitat of the American West."
Support HuffPost
The Stakes Have Never Been Higher
Before You Go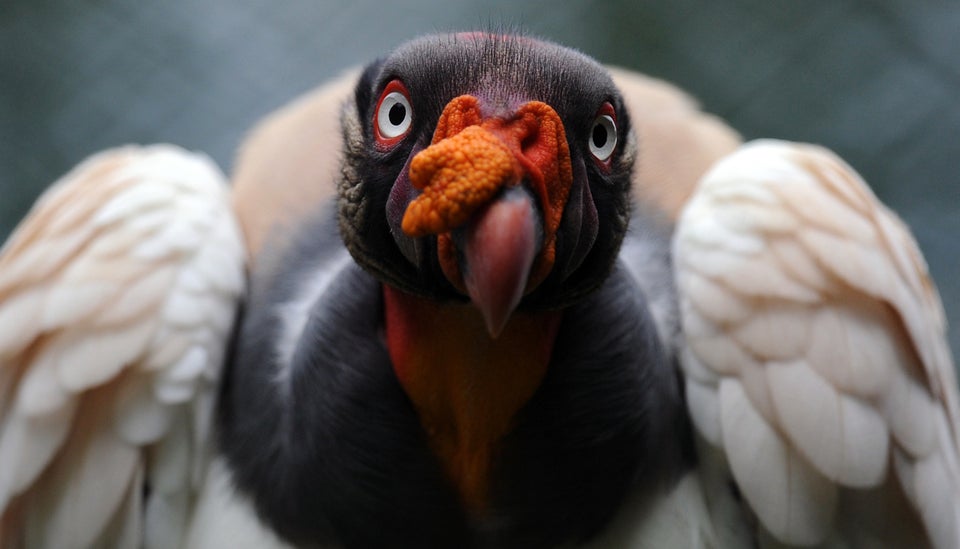 Beautiful Birds
Popular in the Community