WASHINGTON -- Ryan Zinke, a former Navy SEAL and state senator who is now running for Congress in Montana, said during a campaign stop this week that he is worried the country is losing sight of the real threat to the nation: Hillary Clinton.
"We need to focus on the real enemy," said Zinke last week, referring to Clinton, according to the Bigfork Eagle. He also called the former Secretary of State the "anti-Christ."
Zinke is one of a handful of Republicans trying to succeed Rep. Steve Daines (R-Mont.), who is expected to run for the seat being vacated by Sen. Max Baucus (D-Mont.).
Zinke was once a member of SEAL Team 6, which carried out the operation killing al Qaeda leader Osama bin Laden. In 2012, while still serving in the Legislature, he launched a super PAC called Special Operations for America that opposed President Barack Obama.
"Navy SEALs, Special Operations Personnel and Veterans across America have been outraged since Barack Obama conveniently took credit for killing Osama Bin Laden for political gain," a statement announcing the launch of the group said at the time. "The active duty military has no voice as they are forbidden to publicly engage in the political campaign process and it is career suicide for senior military leaders to speak out against the President."
At his event, Zinke also went after Obama for saying that people who wanted to keep their health care plans under Obamacare would be able to do so, and criticized Director of National Intelligence James Clapper for misleading Congress about the extent of the National Security Agency's surveillance efforts.
"It's time to stop the lies. Let's talk about the truth," Zinke said, according to the Bigfork Eagle. "Who trusts the U.S. government? No one in this room. I've served in 25 nations. I've seen where people don't trust their government. We're there. In the military, the last option is to send in the SEALs."
Zinke's campaign appears to have some support from the National Republican Congressional Committee, which registered his campaign site. The NRCC did not return a request for comment.
Zinke also said during his campaign appearance that former House Speaker Newt Gingrich (R-Ga.) is a "senior adviser" to his campaign. Gingrich, however, told The Huffington Post that is not true.
Correction: This article originally said Zinke had made his remarks on Monday, Feb. 3. He made them on Monday, Jan. 27.
Before You Go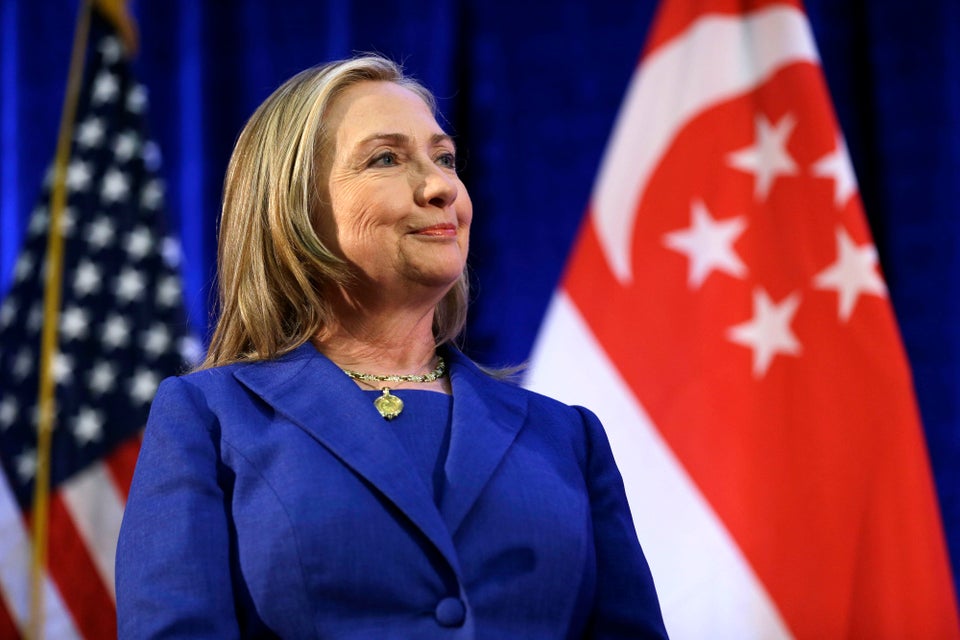 Hillary Clinton
Popular in the Community