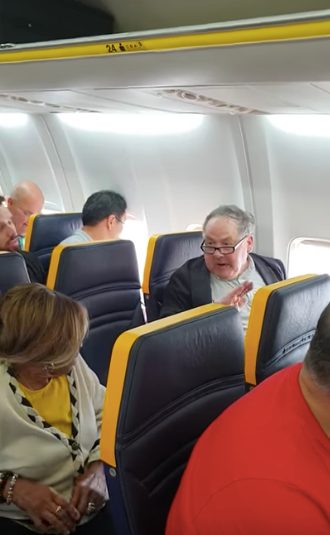 Scores of people declared a boycott against Ryanair, a Dublin-based budget airline, over the weekend after video of an apparently racist confrontation on a recent flight surfaced on the internet.
David Lawrence, a U.K. resident, told HuffPost he filmed the video last Thursday before the departure of Ryanair flight FR9015 from Barcelona, Spain, to the Stansted Airport in London.
The video shows a white man yelling because he doesn't want to sit next to an elderly black woman. Another woman who appears to be the elderly woman's daughter scolded the man for yelling at the woman and asked him to "give her a chance!"
A male flight attendant tried to defuse the situation and asked the woman if she wanted to sit somewhere else, to which she initially refused.
As the confrontation continued, the man called his seatmate an "ugly black bastard" and yelled, "Don't talk to me in a foreign language, you stupid ugly cow!"
He also threatened the woman with violence: "I'll tell you this," the man told her. "If you don't go to another seat, I'll put you into another seat."
The woman eventually asked if she could go to her daughter.
Lawrence posted the video to his Facebook page an hour after the confrontation. It has since been viewed 1 million times.
Ryanair has "reported this to the police in Essex and as this is now a
police matter, we cannot comment further," Robin Kiely, the airline's head of communications, said in a statement.
The flight staff has come under criticism for not kicking the man off the flight and for responding to the situation by allowing the woman to move seats instead of him.
As the video went viral, several members of British Parliament and Scottish Parliament urged Ryanair officials to report the man to the police for his verbally abusive behavior.
"He should have been removed from the flight and handed over to the police," MP Karl Turner tweeted. "We assume the aircraft was in the UK. If it was, he definitely committed criminal offenses."
Lawrence told HuffPost that neither the pilot nor the flight attendants asked the man to switch seats or leave the flight after the incident occurred.
"I spoke to the pilot at the end of the flight," Lawrence said. "He suggested that we make a formal complaint to Ryanair."
The budget airline has earned a reputation for offering only the bare minimum service, charging customers more for basic services, including printing out their boarding passes and group seating.
This story has been updated with the Ryanair response.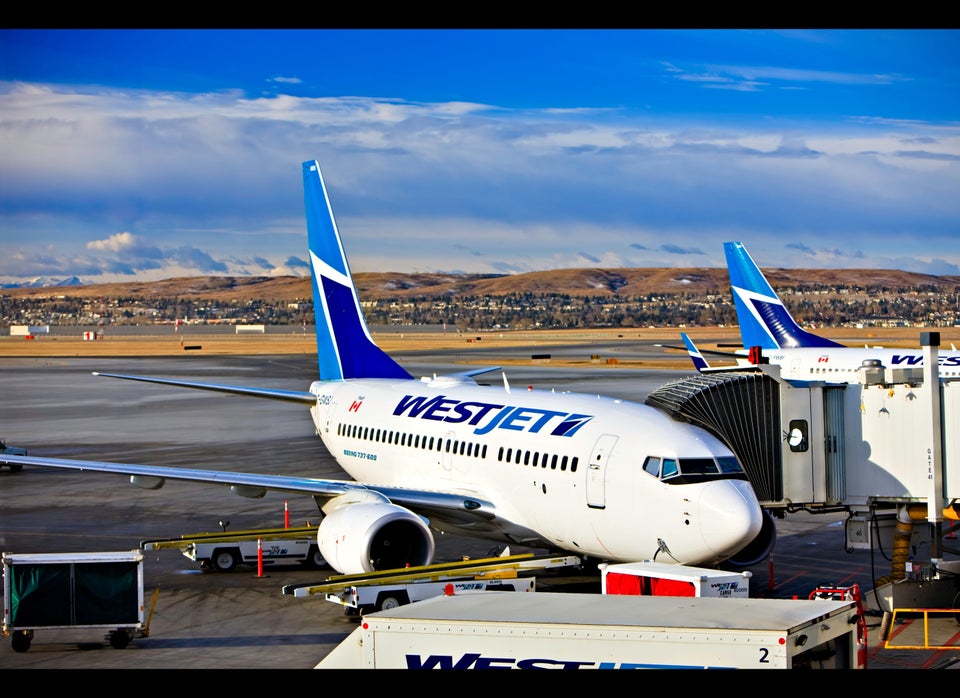 Best Budget Airlines
Popular in the Community