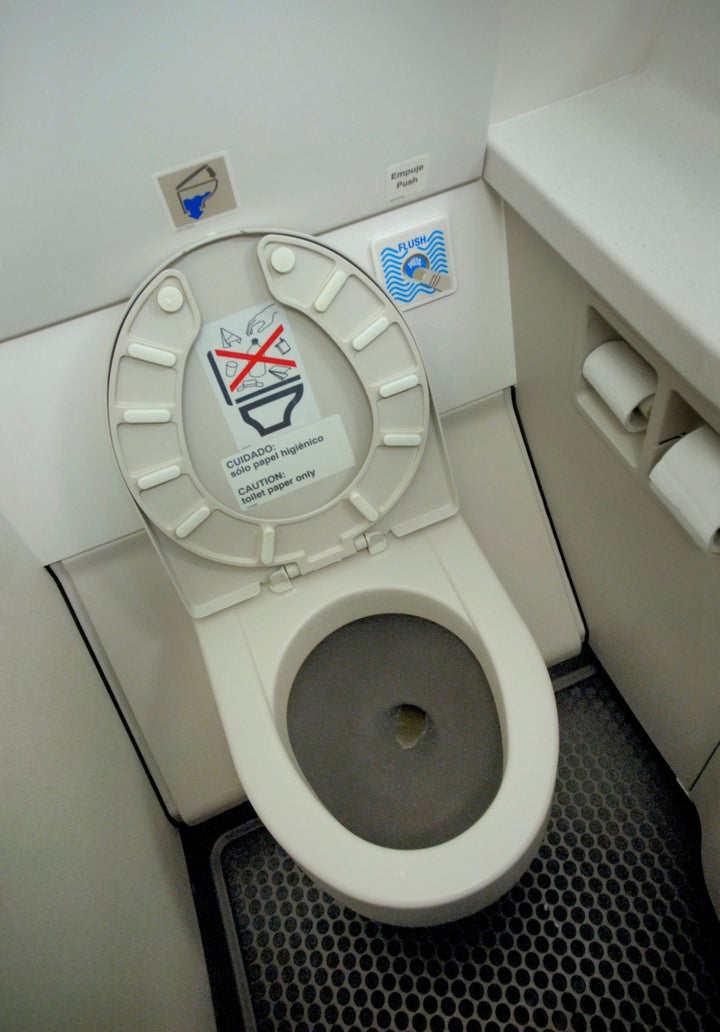 Forget about coughing up the extra euro for that overpriced can of soda on Ryanair...you're going to need the bladder space.
"We're trying to push Boeing to re-certify the aircraft for six more seats, particularly for short-haul flights", O'Leary told the paper. "We very rarely use all three toilets on board our aircraft anyway."
Ryainair's fleet is solely comprised of Boeing 737-800 aircraft. And, if Boeing agrees to the added seats, there's nothing to stop the bathroom cuts, as there's no law mandating that airplanes have toilets.