Alone Together at Red Bull Studios New York is an exhibition conceived by the New York-based conceptual artist Ryder Ripps. The show addresses the relationship between content creator and content consumer in the Internet, and consists of two major elements: On the lower floor of the space, six performers are using the Internet for different activities, and on the upper floor, their combined digital output is presented via two eyeholes in a large shipping crate. We had the chance to meet with Ryder Ripps in the exhibition and speak with him about the show. In this video, Ripps talks about the basic concept of Alone Together and the different elements of the work, his background, his work in general, and future projects.
Ryder Ripps is a 28-year-old conceptual artist living in New York City. His first solo exhibition opened at Postmasters Gallery in January 2015. He has participated in group shows at MoMA PS1, Long Island City, Eyebeam, New York, Carroll / Fletcher, London, and Royal College of Art, London, as well as given talks for ForYourArt, Rhizome, and Sotheby's. Ripps received a BA from The New School. He is an alumni of City As School, class of 2004.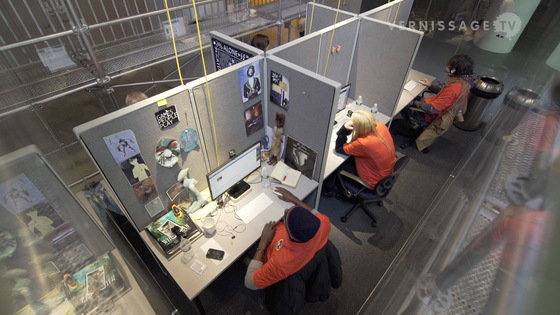 For more videos covering contemporary art and architecture, go to VernissageTV.
Related
Popular in the Community