Whether you love it or hate it, you can't deny that rye is having a moment.
The liquor that once flowed from the taps of many bars in New York City's early days (before becoming a "bastard whiskey" after prohibition, when tastes preferred lighter flavors of gin, rum, vodka and bourbon), rye is now officially back behind a lot of restaurant and home bars.
Numbers from the Distilled Spirits Council of the United States show that, between 2009 and 2014, the amount of rye volumes grew 536 percent, from 88,000 cases in 2009 to more than a half-million cases in 2014.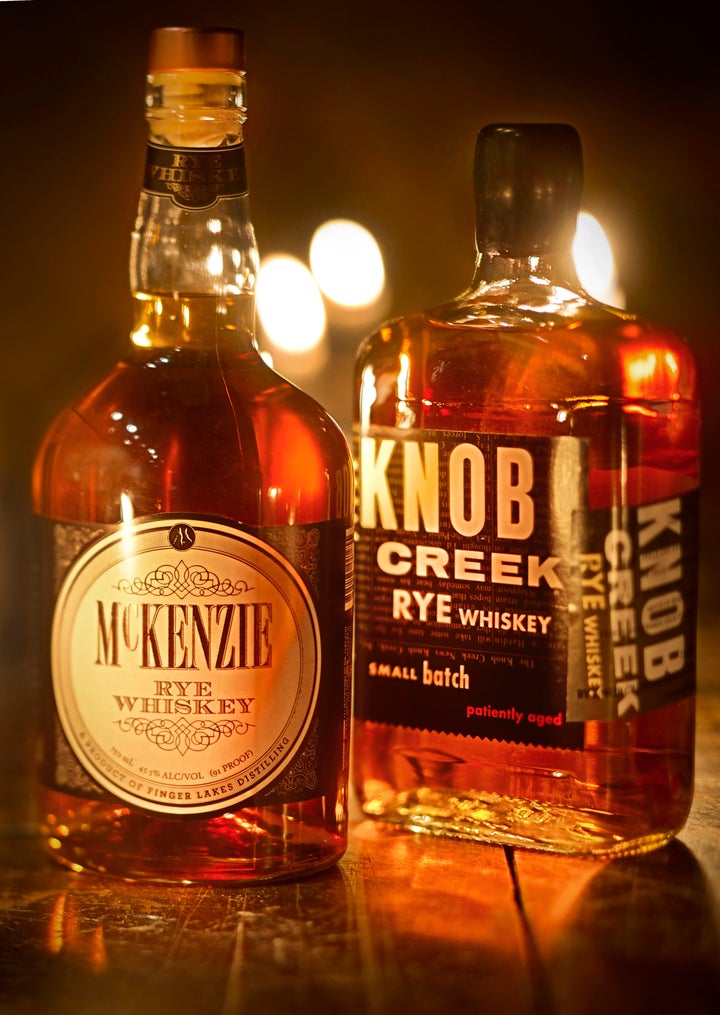 While each rye whiskey is nuanced differently, a commonality between most is its spice -- American ryes tend to be more peppery than bourbon, as it's made with at least 51 percent rye, a headier grain than bourbon's corn.
"Spice is in, and rye has a ton of spice," Risen explained to HuffPost in an e-mail. "And there's an interest among drinkers in products that speak to a certain authenticity and nostalgia. Even if you don't know rye, you've heard about it in songs and read about it in old books. Rye clicks with that sense of loss of some past."
But watch out for Canadian blended whiskies labeled as "rye," as laws are more lenient in Canada when it comes to labeling liquor, allowing them to be labeled as rye whisky (without the "e") even if the amount of rye mash in the mix is small. American ryes, for instance, must have at least 51 percent rye mash, but now many are made with much more than that -- it's not uncommon to find some with 95 or 100 percent rye mash bills.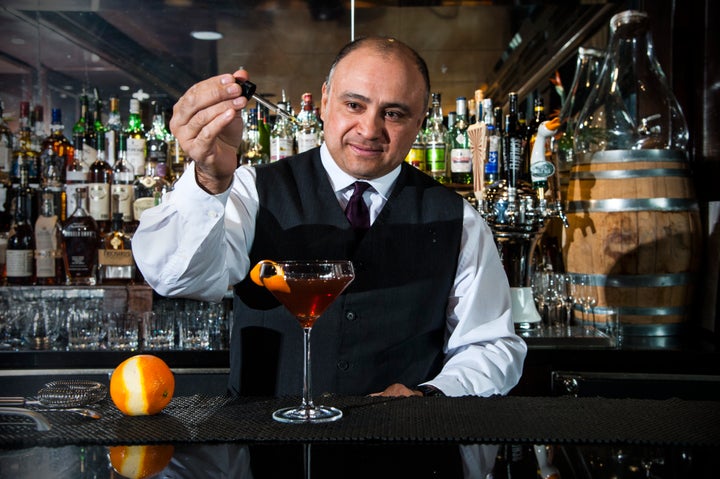 In a HuffPost taste test, editors sampled American ryes (Knob Creek and Jim Beam) with Canadian blends (Lot 40, J.P. Wiser and Alberta's dark batch rye) to see if they could tell a difference -- they did, unanimously, but thought Lot 40, which is distilled from a mash of 90 percent rye grain and 10 percent malted rye (making it 100 percent rye), was the first one out of the bunch "to actually have the dry/rye flavor," as one reviewer noted.
Risen said that this recent interest in rye is driven mainly by consumers who want more full-bodied cocktails. Most of the ryes you're likely to find in stores and bars (Bulleit, Angel's Envy and Redemption Rye, for example) are distilled at MGP Ingredients in Lawrenceburg, Indiana. But that doesn't mean they're not good, or even excellent.
"For starters, I'd recommend brands that have a good relationship with MGP and some leeway in picking their barrels," Risen said, recommending Redemption, Willett, WhistlePig and Smooth Ambler. "Then I'd go for a few other rye mash bills, to compare. I really like Dad's Hat, which is about 80 percent; there's also Reservoir, which is 100 percent rye. Ryemageddon from Corsair is solid. If you can find it, Thomas Handy is fantastic. The same for Michter's rye, especially the barrel-proof version."
Related