The creature found abandoned in a vacant house in August 2015 was barely recognizable as a dog. He was severely ill and terrified, and when Rescue Dogs Rock founder Ginny agreed to take him on, she knew he'd face a long road to recovery.
The little dog was diagnosed with ear infections, eye infections, a bacterial skin infection, bladder stones, and a thyroid condition. He required surgery and daily oral medications, skin spray twice a day, medicated baths every three days, eye ointment - and all the food he could eat.
Luckily, foster mom Karen stepped up and took on the formidable task of providing this world-weary canine with the care he so desperately needed.
The heartwarming story of this pup's transformation proves a picture really is worth a thousand words - so enjoy the slideshow below!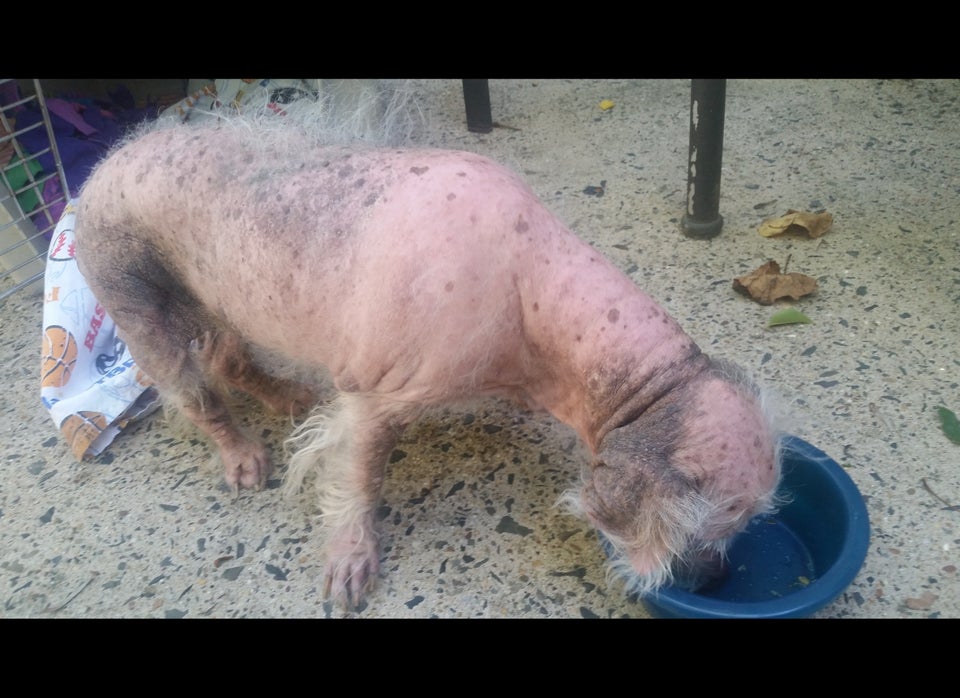 Ryker VonWrinkle: The Amazing Rescue Dog
Related