Typography is a powerful invention. It is, after all, the design mechanism that brings us the words of novelists and writers in an aesthetically pleasing fashion. But can fonts be more "sustainable" than others, wagging their greener fingers at the opulent Times New Romans of the world? Can typography hop on the eco-friendly bandwagon?
"Yes," says Grey London, one of the collective minds behind Ryman Eco, pitched as the "world's most beautiful sustainable font." When printed, its ink usage is 33 percent less than "standard" fonts, the website claims, like Arial, Times New Roman, Georgia, and Verdana. That's because Ryman Eco's fine, outlined letters stand in contrast to the solid letters of TNR et al.
In the normal course of printing, ink bleeds on paper. But in Ryman's case, that's an advantage, as the outlined letters then look more like a solid, filled-in font.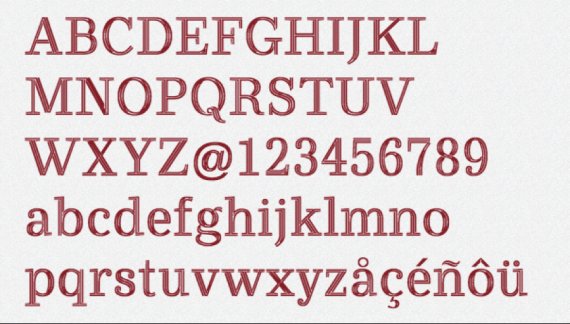 "We love printing. But we don't love what printing does to the environment," the site states. "So we've worked with world-class font experts, Monotype, in an attempt to create the world's most beautiful sustainable font. We didn't want to compromise legibility for sustainability; after all the font will only help the environment if people actually use it. And of course, it must be completely free to download."
But just as fast as Ryman Eco pushed its pithy marketing video (shown above) to the masses, critics popped up to challenge the heavenly concept of an eco-friendly font. The 33 percent ink reduction, naysayers say, is a "nebulous" claim (and the typography has been criticized for looking "haughty"). Cutting the ink usage, for these critics, is not the answer. Ending America's reliance on paper communication is. And a "sustainable" font has little to do with that.
"Essentially, Ryman's thinking here is: Printing anything at all is better for us than printing nothing," Slate's Eric Holthaus wrote, referencing the increasingly outdated nature of the printing industry. "So, we want you to feel good about it while you're out there dot-matrixing out your to-do lists and inter-office memos."
Let us know your thoughts on Ryman Eco in the comments.